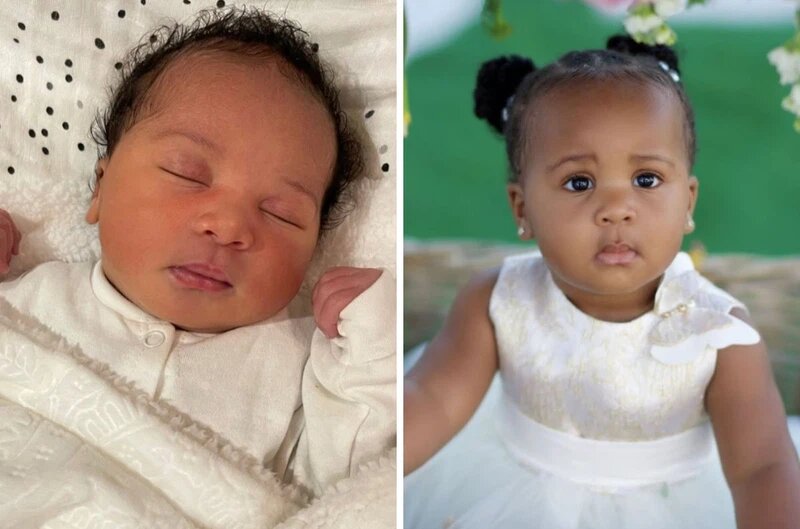 On her first birthday, Miaandy Mpisane, often known as Mimi or Mia, made her great social media debut. Tamia and Andile Mpisane's Instagram followers got their first sight of the spoiled princess.
Miaandy Mpisane had her first birthday on Monday, May 15th, the day following Mother's Day.
Birthday wishes for the youngest Royal AM star were posted on the Instagram profiles of her mother Tamia, father Andile, and grandma MaMkhize.
Tamia wrote in a touching tribute: "
She continued: "Today, I just wanna thank God for giving me to the opportunity to love you and be your mama. You've changed my world in so many ways, and I would do anything and everything to protect you.
"Watching you grow has been such a blessing. You are so smart, so full of surprises, and so eager to grow. I love you with all my heart".
View this post on Instagram
View this post on Instagram
FIRST-YEAR IN PICS
After making her Instagram reveal, mom Tamia Mpisane shared more precious pictures of Miaandy's first year.
Take a look…
Hello, world!
One day and one week old
Selfies with mama
And daddy…
Newborn chronicles
Sitting up on my own!
Gucci Baby drip!
Kisses for Flo
Hobbies: Eating, swimming, and playing!
About that yacht life
Taking my first step
Pretty as a princess