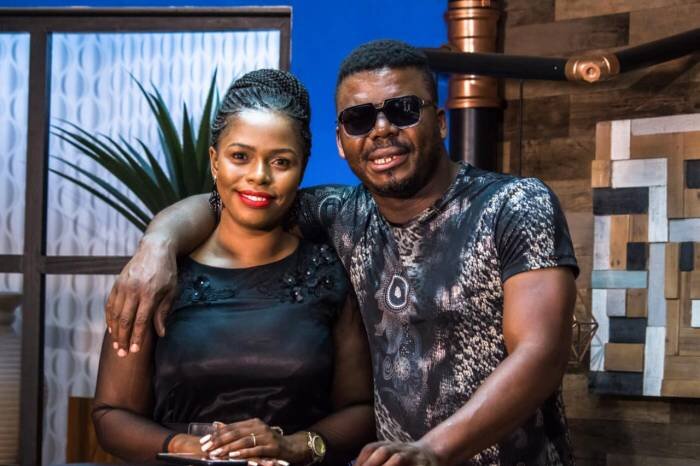 Bishop Israel Makamu is one of South Africa's most well-known pastors, best known for his popular television show Rea Tsotella, where he is both loved and despised for his controversial views.
Makamu, the founder of the Endless Hope Bible Church in Alberton, has been in the spotlight a few times, and not always for good reasons.
His most recent scandal occurred in 2021, when he was dragged for a sexual assault scandal.
Following the widely publicized scandal, many people predicted severe consequences for the pastor's life, including possible cancellation and Bishop Makamu's divorce.
Contrary to popular belief, things turned out quite differently, and here's what happened, including the real reason why Bishop Makamu's wife chose not to divorce him.
Who is Bishop Makamu's wife?
Bishop Makamu has been married to Hloniphile Makamu for the past 16 years. She was raised in Johannesburg's township of Katlehong.
The couple met back in 2003 when Hloniphile was a nursing student at Ann Latsky Nursing College in Johannesburg. Speaking to Drum, Makamu revealed that he first saw his current wife while he was back from dropping off a friend and she was waiting at the traffic lights.
The man of the word confessed that he had never approached a woman before but when he saw her, he just knew that he had to approach her, however nervous he was. It took him one week of following her around to finally get her attention and after dating for some time, the two got married in 2005.
Bishop Israel Makamu and his wife are blessed with three children- Ntwanano, Ntokozo, and Ntsumi and they all live in their beautiful two-storied mansion in the upscale suburbs of South Johannesburg.
Bishop Makamu's s*xual scandal
In May 2021, Bishop April Makamu's name rocked the headlines after a voice note between him and a woman who was reportedly a former employee of his church was leaked.
In the voice note, the bishop was heard allegedly soliciting for s*x from the young woman who rejected his advances.
Following the scandalous leaked audio, Bishop Makamu came up to deny claims that the video had been sexual. According to Bishop Makamu, the audio had been recorded in 2017 and had been altered for purposes of extorting money from him. He also voluntarily stepped down from Moja LOVE TV as he gave room for investigations to be conducted.
Shortly after the audio went viral, Makamu was arrested and held at the Brackendowns Police Station for sexual assault but he was later released on an R2,000 bail.
Bishop Makamu's marriage after the scandal
Along with wreaking havoc on his public image and career, for some time at least, the scandal also affected Bishop Makamu's marriage and immediately after the scandal went live, people automatically expected his wife to file a divorce.
Gratefully for the man of God, his wife, and mother of his children reserved her comments about the whole saga and stood by his side throughout the whole ordeal.
As of 2022, the couple continues to live together in their happily married life and there is no divorce on the horizon for Bishop Makamu and his wife.
Despite his credibility as a man of God getting a blow following the scandal, Bishop Makamu seems to have risen from the whole ordeal and he is back like he never left. In July 2021, he got his show back on television after charges against him were withdrawn.