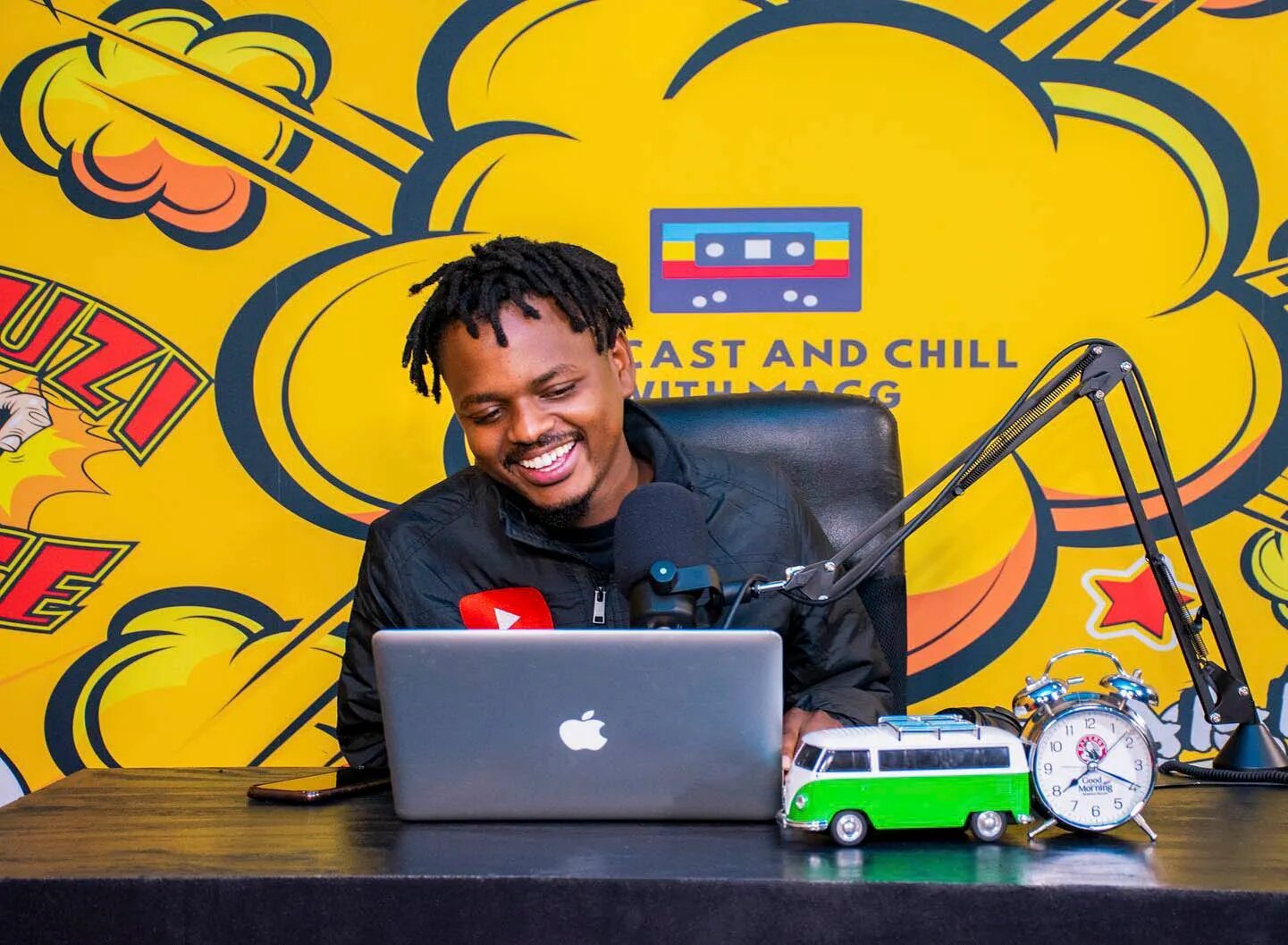 MacGyver "MacG" Mukwevho, Sol Phenduka, and Ghost Lady are the hosts of Podcast & Chill, the fastest-growing YouTube-based podcast in 2022. This year, the podcast hopes to maintain its winning trend by reaching one million subscribers by July 2023.
As a result, it appears that MacG and his crew are going all out to reach the goal. More so in light of the most recent episode, which featured explicit content maker and all-around sex worker Wandile "Wandi" Ndlovu.
Did Podcast and Chill go too far with live BJ audio? Wandi received national acclaim when she took part in the first season of the Showmax-original reality show This Body Works For Me. At the time, the fiery personality was considered to be playing second fiddle to the then-leading explicit content creator in South Africa Xoli Mfeka.
However, if Wandi is set to believe, she alleges that since then, she has overtaken Xoli to claim the top spot.
[BEEF] 🥩
Wandi Ndlovu calls Xoli Mfeka "Mother Theresa." 😳😳😳

Who's practicing porn without license, and she went to #PodcastAndChillwithMacG to CLAIM to have made R80k. Kuningi 😭

Nota Zandi #YoungFamousAfrican Munyaka Chris Brown Stage 8 Waterfall Lesotho Mpofu pic.twitter.com/cIl8rizV9h

— YaseBlock B 🇸🇿 (@ThisIsColbert) May 18, 2023
Given her profession, the interview was guaranteed to give some tea. However, what chillers did not expect was the fact that MacG would do his sound guy Simphiwe "a solid."
I mean he almost died 🤣🤣So he's taking the second chance given and living life to the fullest no limits 💯🤣

— Sean 👨‍💻👨‍💻🇿🇦 (@ProducerSean_PG) May 18, 2023
This was asking Wandi if she would be interested in giving fellatio to the sound guy, who was previously hospitalized a couple of weeks ago. A request Wandi was more than willing to fulfill after she had received her R1 500 for the task at hand.
Viewers were then supplied with the audio experience of the entire moment, which seemed to also include coitus from the sounds which were shared during the entire time.
There isn't a where, like a store where you can go buy a blowjob, so what you really want to know is how you can go about getting a blowjob from a person.

You pay, R1500. MacG done showing you how 🥹

Longwe Nota #YoungFamousAfrican Munyaka Waterfall Stage 8 pic.twitter.com/sN7zLrvDAJ

— YaseBlock B 🇸🇿 (@ThisIsColbert) May 18, 2023
As much as the "scene" was for shock value on a podcast that plainly states that it is only for people above the age of 18. The concern on social media was if this was going too far in order to reach the million-viewer milestone.
To those with morals yes but by now you know this podcast doesn't have those and stuff

— Lebuski 🕛™🇿🇦 (@_Tha_Bang) May 18, 2023
And those strippers were booked by his wife. 🤣Man, I loved that episode. Meanwhile Siz Dhlomo just kept eating his cake

— For Better Days OUT NOW! (@Vayne_SA) May 18, 2023
Legit

— Baby.don (@LSirless) May 19, 2023