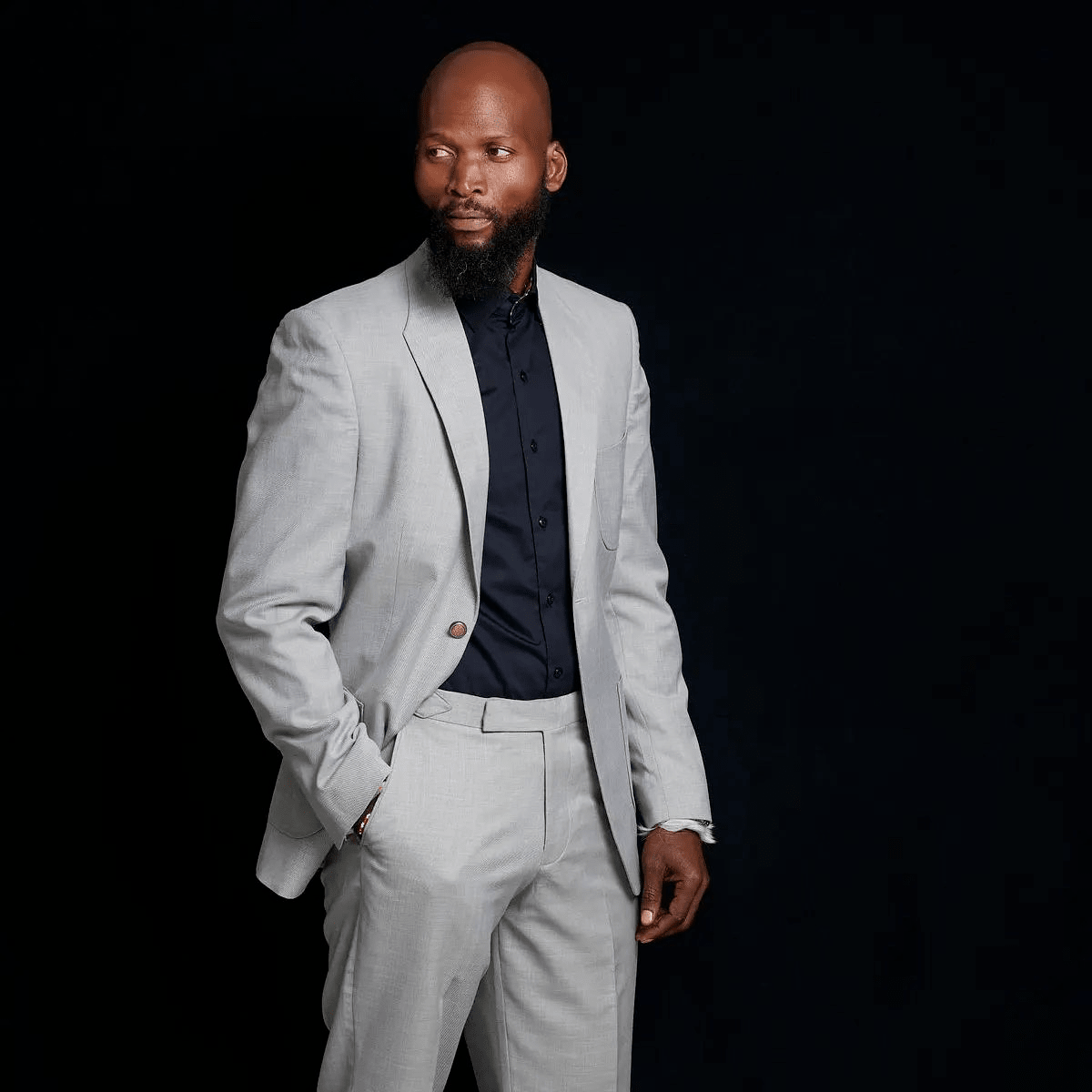 Mondli Makhoba is a well-known actor and author from South Africa. He has been in the movie business for more than 20 years and has been in many popular movies and South African soap operas, such as Umkhokha, Uzalo, and Imbewu The Seed. The Wife, a hit show on Showmax, has been his biggest role so far.
The actor has a very successful personal life as well as a successful career in front of the camera. He is married and has children.
Here's what you need to know about Mondli Makhoba's real-life wife and kids, as well as his on-screen wife on The Wife.
Who is Mondli Makhoba's wife?
In real life, Mondli Makhoba's wife is a beautiful woman named Nokuphila Sibiya. According to her bio, she is a motivational speaker, a life coach, a mentor, a quality assurance practitioner, a brand manager, and a businesswoman.
Nokuphila Sibiya is not only Mondli Mahoba's wife, but she is also his business partner. Together, they run Bhut Omdala, a clothing line that the actor started with eYami Fashion and Lifestyle.
No information has been given about how the couple met or when they got married, but from their social media, you'd think they were still on their honeymoon because they always post cute pictures of themselves hanging out.
Mondli Makhoba was said to have been married to an actress named Bongiwe Ndlovukazi before he married Nokuphila Sibiya, but this has not been proven.
Mondli Makhoba's children
Mondli Makhoba is a father of five beautiful children whom he adores. During an interview with The Drum, he revealed that being a father helped him play Nkosana on The Wife well.
"Being a father is the best thing ever. They have taught me a lot because culture tells us that men don't cry but my kids don't care about that they take to all emotional corners and the role that I play on The Wife helps me be honest with my feelings." He said.
Mondli Makhoba's role on The Wife
Mondli Makhoba was chosen to play Nkosana on the Showmax hit telenovela. Nkosana is the oldest of the Zulu brothers and has been in charge of the family since their parents were killed.
Nkosana is married to Zandile, who is played by Khanyi Mbau. Nkosana is a quiet man who doesn't say much. The second season of the show was based on Dudu Busani-best-selling Dube's Hlomu series, Zandile the Resolute. It follows Zandile as she returns to her family after a long time in jail and tries to regain her position as the family's leader.
In one episode of The Wife, the on-screen couple acted out a very explicit s*x scene that was meant to be Zandile's memories. This was the best example of how well they worked together on screen, which was praised by viewers.
There were rumors that Khanyi Mbau and Mondli Makhoba wouldn't be back for the third season of the show, but it looks like those rumors were wrong.