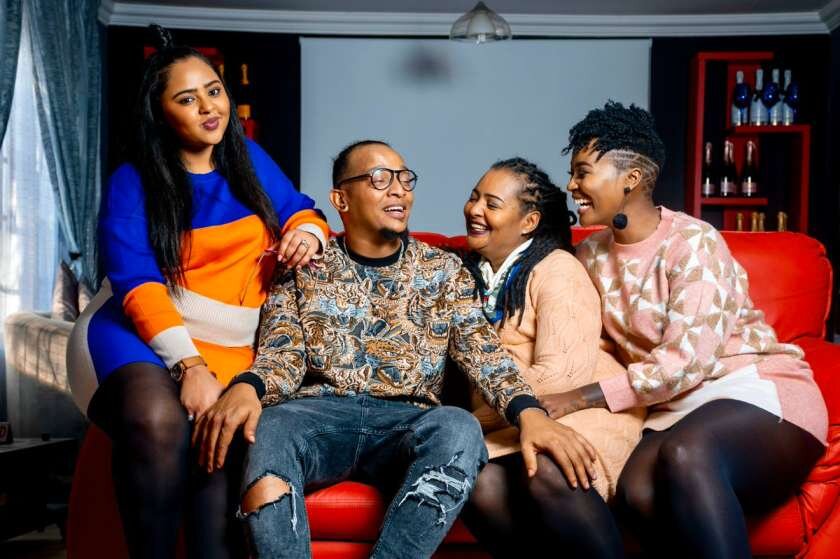 Imelda Klow, Lamiez Holworthy-mother, Morule's is furious and has come out guns blazing to clarify the identity of her children.
Klow, who has three children named Lamiez, Lariezh, and Lushaan Holworthy, is tired of being questioned about why her children look alike.
Lamiez's mother is undeniably sweet, but she will go to any length to protect her children. Klow gave the trolls some peace of mind by taking to Instagram to vent his frustrations and set the record straight.
Lamiez's manager, a mother of three, decided to let her fingers do the talking. She made it clear in her response that she does not want to expose the other side of herself.
"I need to set the record straight. I had given birth to all three my children and have never said otherwise. They are my biological kids and blessed and highly favoured at that. If you want to ask or comment again with questions and negativity, I will be forced to bring out the other side of me and demonstrate where they came from.
"With all the bitterness in this world there are still bullies and story seekers out there. Come for me but leave my kids alone. Please."
Lamiez has always made it clear that she has two siblings and she often gush about them on social media. A couple of years ago, Lamiez expressed excitement after she had not seen her for two years because he has a life in New York.
"When I count my blessings, I count my family twice. My biggest gift from my mom? By far my siblings. Meet my only brother @lush_thechef who I hadn't seen in over two years because he was in Miami and New York as a chef," she wrote.
The mother-to-be recently a sweet post dedicated to her mother. She thanked her for her support and helping her build her brand.
"It took me 12 years… 12 whole years to build my brand. 12 years that weren't always the easiest and truth is,I owe both awards to my mother. My mom who believed in me when this was all just a dream,who took money meant to pay the electricity bill and bought me headphones when I just started out(this meant that my family had to sit in the dark a little longer)," said Lamiez.
Lamiez added "My mom who drove me to gigs with my late dad in a SECURITY VAN because we didn't have another car at home at the time. My mom who'd spend her last on printing and wearing T-shirts with my name and Logo on it because she believed in me that much. My mom whose been my manager since day 1," captioned a post.