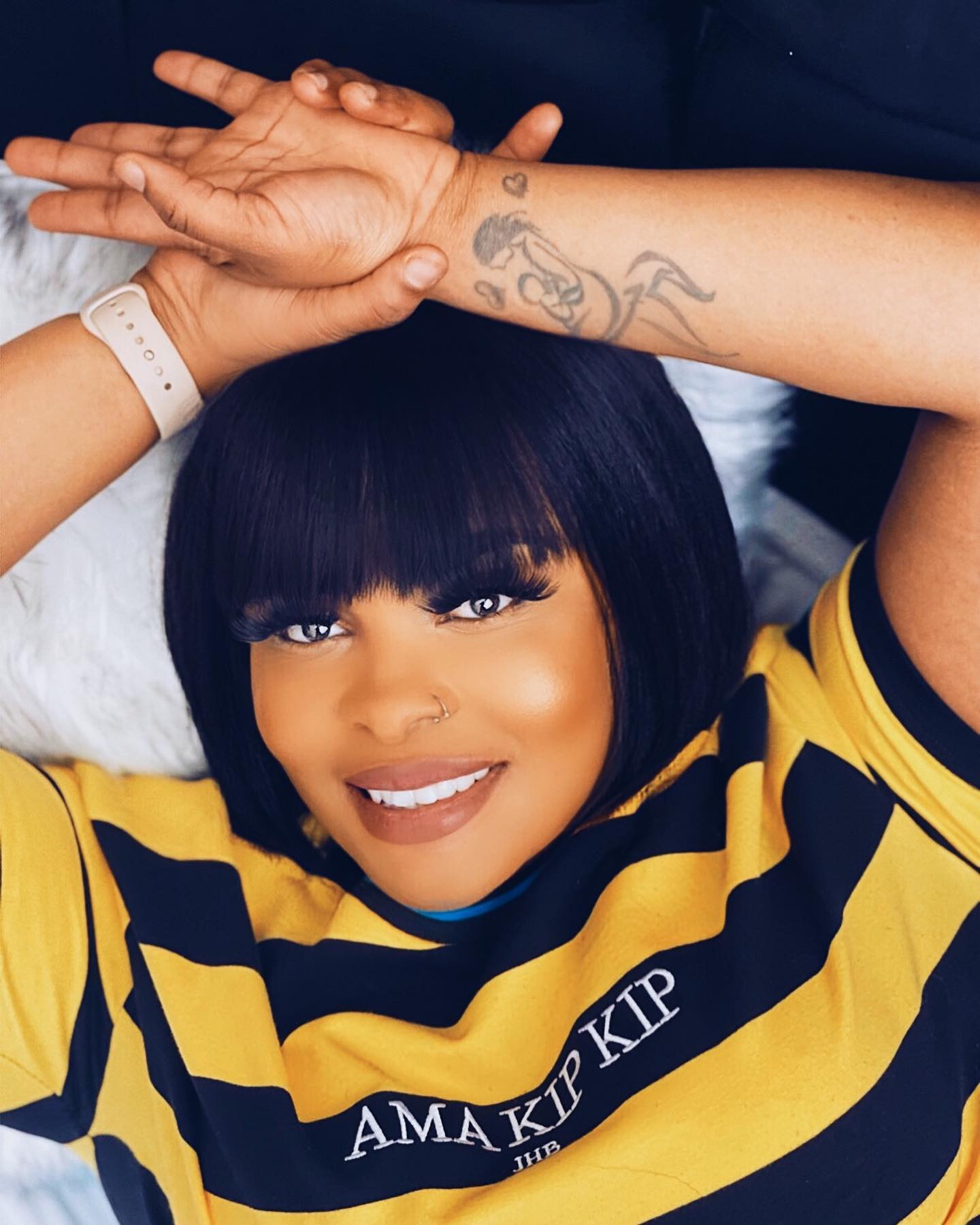 Social media is still reeling from the death of former Big Brother Mzansi housemate Rethabile 'Dinky Bliss' Potsane. While many speculate that she committed suicide, her close friend Phil Mphela confirmed that she did not commit suicide and died of natural causes.
There has been speculative tweets about Dinky's passing.

Dinky did not commit suicide.

Yes Dinky was public about her depression struggles but please wait for the family to deal with the shock and details of her untimely demise will be shared. #RIPDinkyBliss pic.twitter.com/KqydDHUWAy

— Kgopolo (@PhilMphela) November 13, 2022
Tributes continue to pour in for the lively housemate. According to Zimoja, her manager revealed that she was taken to the clinic after complaining about a fever.
"This happened so suddenly. She was fine and only complained of a fever. On Friday Dinky had a mild fever. Saturday, it became worse until her neighbours suggested they take her to the doctor. She was with her two-year-old son in her apartment in Kempton Park. We didn't think it was anything serious, it was like any other fever with coughing and headaches. The neighbours also have kids, so they took him and he was playing with other kids, and they distracted him while taking her to the clinic," said Bukhosi Heshu.
Heshu said it would be difficult to break the news to her son, "This is indeed a loss for her family and the entertainment industry. The son would visit the grandmother. Breaking the news to him will be very difficult. The family is still coming to terms with everything that's happened, and we need to give them time," Heshu concluded.
Wow I only found out now💔💔💔 This is heartbreaking! RIP mama, May the good Lord bless and rest your beautiful soul🙏🏽 #RIPDinkyBliss pic.twitter.com/bkJyzsLfjj

— Vyno Miller (@VynoMiller) November 13, 2022
You know the fucked up part?

Dinky loved attention and was unapologetic about it.

Her trending right now … 🥰

But this was not the plan on how you keep your light shinning babes.

I mourn her passing but also jealous of how she lived her truth.

— Kgopolo (@PhilMphela) November 13, 2022
Yoh I'm gonna miss you so much!

Rethabile … DinkyBliss if you get it 😇

Only YOU could make Ghandi Square into your own paparazzi catwalk ramp! #RIPDinkyBliss pic.twitter.com/Jl1Gh4pcIA

— Kgopolo (@PhilMphela) November 13, 2022
Rest in Peace Dinky Bliss 💔😭😭😭
Another death that has me shocked 💔#RIPDinkyBliss pic.twitter.com/zS4kzh3tWJ

— 𝖏𝖆𝖇𝖚𝖑𝖆𝖓𝖎 𝕸𝖆𝖈𝖉𝖔𝖓𝖆𝖑𝖉⚡️ (@Jabu_Macdonald) November 13, 2022
Yoh Dinky 😭😭💔

Rest in peace baby girl 💔 pic.twitter.com/yHMDbX7LyX

— Likhona (@LikhonaIzulu) November 13, 2022
Yhoh 😭😭😭😭😭😭😭😭 the stories I could tell about Dinky 😭😭😭 they're all just memories I hold by myself now 😭😭😭 it was truly an honour knowing iVibe Creator, Terminator, Master of destruction 😭❤️‼️

I can't believe this 😭‼️#RIPDinkyBliss

— Mvelo Ntuli (@mveloh1) November 13, 2022
Mzansi Magic is saddened to hear of the passing of one of the Big Brother Mzansi season 3 contestants, Rethabile "Dinkybliss" Potsane. May her soul rest in peace. ❤️#RIPDinkyBliss pic.twitter.com/E4fuSkc7tJ

— Mzansi Magic (@Mzansimagic) November 14, 2022