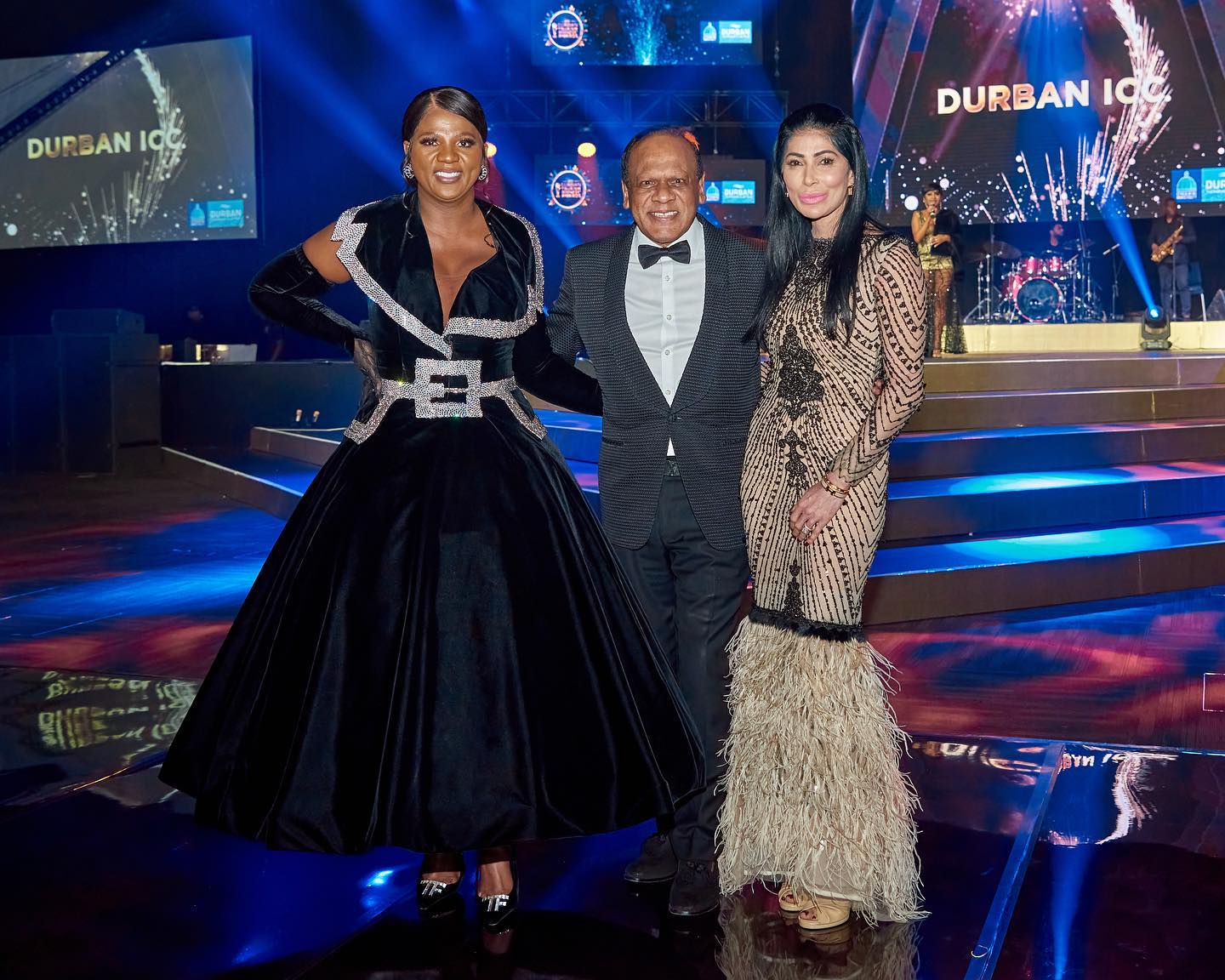 Mzansi was engulfed in shock as reality personality and business magnate Shauwn Mkhize shared photos with some of Durban's most powerful individuals, including billionaire Vivian Reddy.
On Instagram, the famous multi-millionaire posted photos with Vivian Reddy, Brenda Mhlongo, DJ Tira, and Sorisha Naidoo.
They were hanging out at the Durban Tourism Awards, which were in their second year. Many people, however, were perplexed as to how money attracts money.
Mzansi was even persuaded by the backdrop of their photographs that it is during these conversations that successful individuals share ideas.
Without a doubt, MaMkhize's images with Vivian Reddy have left many people puzzled about other persons she was seen with during the awards ceremony.
View this post on Instagram
View this post on Instagram
View this post on Instagram

Vivian Reddy
The celebrated business mogul is considered one of the richest South Africans, with an estimated net worth of R2 billion. He is the brains behind the new state-of-the-art R1.3 billion Oceans Mall. Vivian Reddy also happens to be the founder and CEO of Edison Group.
Sandile Zungu
Sandile Zungu is a Harvard Business School graduate and doubles as the founder and chairman of Zungu Investments company. Zungu also owns AmaZulu.
Apart from his influential position at Zungu Investments, he owns the five-star Zunguness wedding and conference centre, which has recently become a favourite wedding spot for A-list celebrities. Of interest, he makes a fortune from his board appointments in several companies which include:
Coza Mining
Gold One International
Rockwell Diamonds Inc
Sereti Resources Holdings Proprietary Limited
MaMkhize
According to several sources, the celebrated reality star and business mogul has an estimated net worth of R350 million. However, the rumour mill has it that MaMkhize has since passed the R500 million mark.
She has made a fortune from tenders over the years. Apart from that, she owns the PSL outfit Royal AM F.C. Shauwn Mkhize has also made considerable wealth from her reality shows and cameo roles on small screens.
Other celebrities spotted with MaMkhize are:
DJ Tira
He is dubbed as one of the most successful musicians in South Africa. With a career spanning years, he has become a brand and a self-made millionaire. He is the Afrotainment boss and also has several investments under his name.
Brenda Mhlongo
She is an award-winning actress with a long and famous career. Brenda Mhlongo has quickly become one of South Africa's most sought-after actors.
According to rumors, she is a multi-millionaire as a result of her acting profession and alleged construction company.