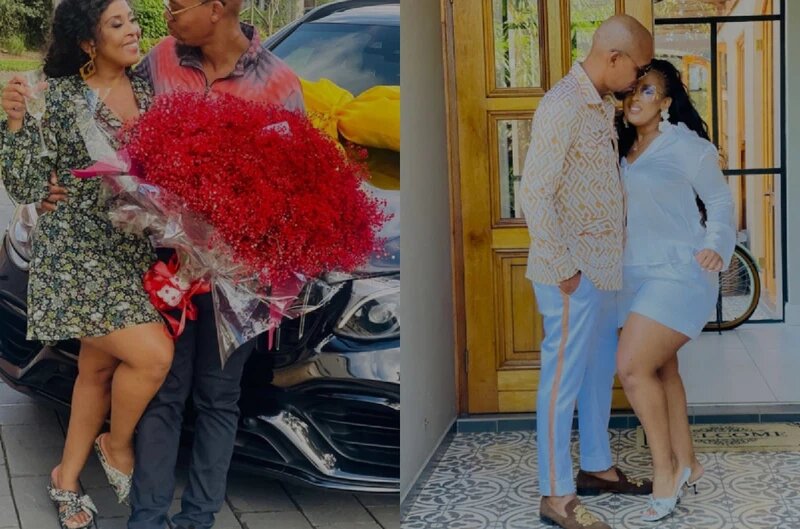 With the official trailer of Real Housewives of Durban (RHOD) already out, all eyes are on Nonku, who broke down when the reunion host, MaBlerh, asked her about her ex-partner, Dumisani "Rough Diamond" or "RD" Ndlazi.
The Real Housewives of Durban (RHOD reunion trailer comes a day after Nonku took to her Instagram to post a video of her seemingly burning her RD's clothes while playing TLC's No Scrubs track – a song she seems to have strategically chosen to send a message.
Not Nonku burning RD's clothes #RHODurban #Nonkuwilliams #Sorisha #Slee #Sane #anniechanel #Thabobester #unclewaffles #bonang #SenzoMeyiwatrial #ntswaki #panyaza #RIPAKA #saps pic.twitter.com/taN6dUNiXg

— Mama Ka Shaka (@LeboMsweli) May 2, 2023
Speaking to Drum last month, the Ashes to Beauty wine owner said she and Dumisani – whom she affectionately called Rough Diamond or RD – had unfortunately broken up.
The couple allegedly broke up after RD scammed Nonku, Zimoja reported.
A source told the outlet that the couple — who had been dating for less than a year and had allegedly gotten engaged — had been doing business together. The pair had allegedly applied for a tender business together and when the money came in, RD reportedly used it all for his gain.
"They had a tender deal they worked on together. When the deal was through, RD took all the money and built a house in his village leaving Nonku high and dry," the source said.
Following the alleged swindling incident, Nonku broke things off. This is allegedly the reason behind her deleting their pictures from her Instagram account. However, RD is reportedly trying his hardest to win his ex's heart back.
When Nonku was asked Drum if RD scammed her out of the money they received from a tender they got into together, she said: "I can't mention anything as this is a legal case."