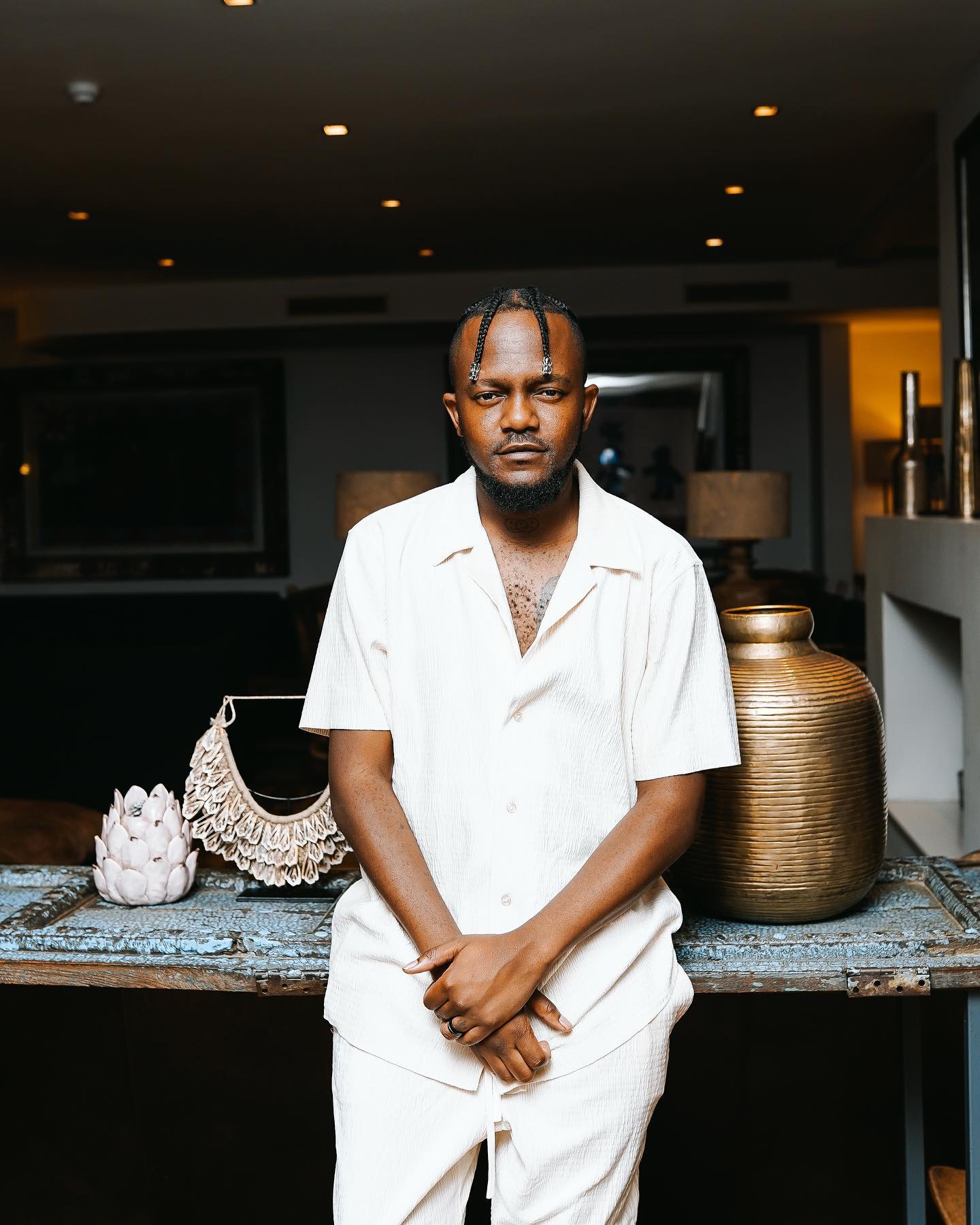 Following a podcast conversation with MacG, rapper Kwesta has clashed with Nota Baloyi. This follows a series of tweets in which Baloyi openly mocked Kwesta and threatened to put his hands in his face. What seemed to irritate Nota Baloyi was Kwesta's denial of ever being made him. Baloyi has always claimed to have nurtured Kwesta's music career to some level.
Kwesta, on the other hand, discloses in the interview that he was never Baloyi's artist, nor was he signed under him. Baloyi then calls Kwesta a pathological liar when he admits to never approaching Baloyi. He was approached, though, because he is good at what he does.
"I know why niggas are here, niggas are here because I am dope. You know, that is the bottom line. Whether it is a big thing to say you know. MacG: "What are you saying dawg, so when Ngudu plays you are not getting any royalties? Kwesta: No, no, that is not what I am saying. I am saying what you make from the shows and also the pretenses that which things are done.
Nota has this idea that he signed me, I am his artist. MacG: "And he made you? Kwesta: And obviously that he made me because he has been obviously saying that. And why I was also saying that I have never worked with a person that I thought could make me. I did not approach anyone that I thought could make me. I got approached because you know I am fuck*ng dope" said Kwesta
"#NOTA has this idea that I'm his artist, he signed me, and obviously that he made me." 🫢

Ngudu hitmaker, Kwesta sits down with MacG on #PodcastAndChill 🖥

Cassper dj ph Costa MaBlerh Percy Eskom Yaya Toure Mantashe Manchester City NonkuSam Smith pic.twitter.com/1E0SClzY22

— YaseBlock B 🇸🇿 (@ThisIsColbert) May 18, 2023
Baloyi then responds to the podcast interview clip making rounds on social media by calling Kwesta an alcoholic and or a drunkard.
"Baphelelaphi ubu-dope nxila ndini? Rha!" wrote Nota Baloyi
Baphelelaphi ubu-dope nxila ndini? Rha! https://t.co/RGpvyPIV9K

— GOOD Authority (@lavidaNOTA) May 18, 2023
"I swear if I hear Kwesta tell another lie about me, I'm gonna beat him up for his kids to see… I've had enough of that boy. It's going to leave him emotionally scarred. How are you a 35year pathological liar? Why must you always lie? Why can you never be honest? It's disgusting!" wrote Nota Baloyi
I swear if I hear Kwesta tell another lie about me, I'm gonna beat him up for his kids to see… I've had enough of that boy. It's going go leave him emotionally scarred. How are you a 35year pathological liar? Why must you always lie? Why can you never be honest? It's disgusting!

— GOOD Authority (@lavidaNOTA) May 17, 2023