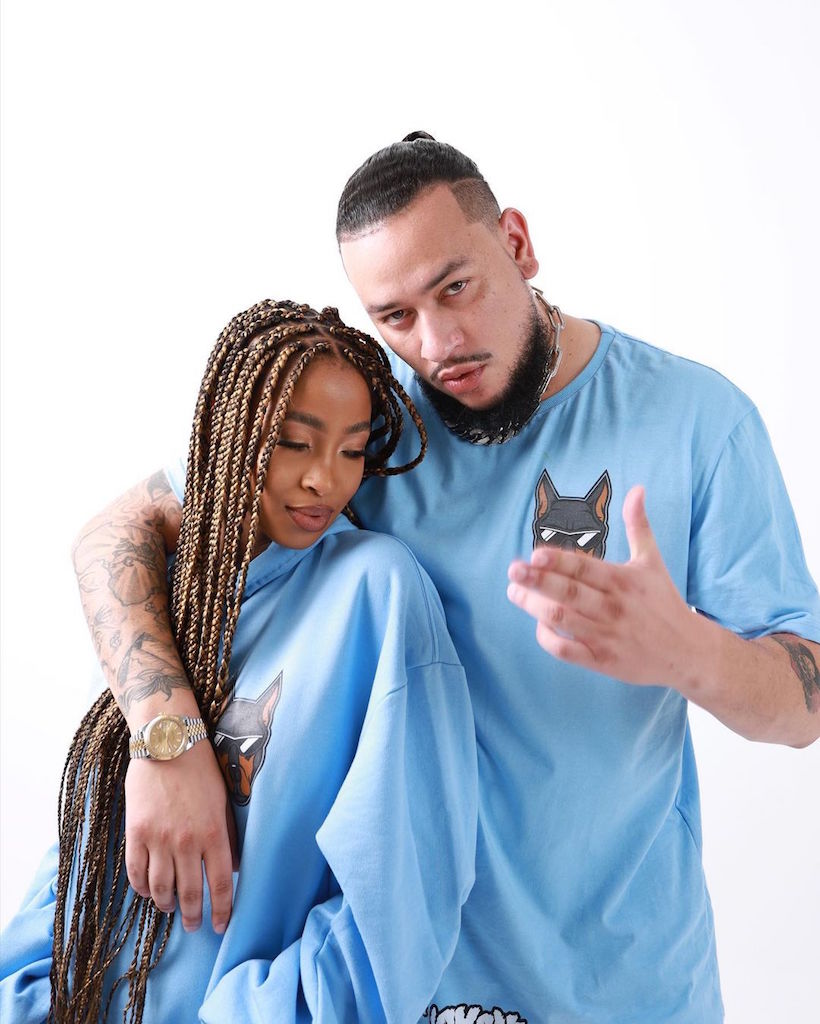 The two-year anniversary of the terrible death of Durban resident Anele "Nellie" Tembe in Cape Town occurred in April 2023. This occurred after she supposedly pushed herself off a balcony while staying with her fiance at the time, Kiernan "AKA" Forbes.
When the news of her untimely death became public. The events of the night that led in her death were fraught with drama. According to what was reported at the time:
The Tembes also claim that AKA did not attend to Anele, who was still alive 20 minutes after she fallen on the ground, but instead cleaned the bloody hotel room before going on to party with his buddies after she died.
These explosive details are contained in a scathing letter which was written on behalf of the family by their lawyers TM Incorporated Attorneys to the National Prosecuting Authority (NPA) in the Western Cape after it declined to prosecute the rapper following an investigation into Anele's death in June last year," wrote City Press. Reportedly, Rob Stefanutto, who heard the argument between
AKA and Tembe right before the other tragic eventuality played out. Stefanutto confirmed he had a heated argument between a male and female coming from AKA and Tembe's hotel room.
Reportedly, "the lady, who later turned out to be Anele Tembe, was heard desperately asking the attacker, being male, to leave her alone. Moments thereafter Stefanutto heard Anele Tembe drop, he then administered CPR on her".
Now it seems that the SAPS have found new evidence which has resulted in their latest move.
SAPS allegedly reopens Anele "Nellie" Tembe's case
While the country has been concerned with finding out who were the assassins behind the tragic murder of AKA back in February 2023. This is as three months have passed, and despite there being CCTV footage of his last moments, no arrests have been made just yet.
Sunday World has come out with a story alleging that SAPS has reopened Anele's case. The publication shared:
"The police have opened a fresh investigation into the death of slain rapper AKA's fiancée Anele Tembe.
Tembe, fondly known as Nelly, died after she "fell off" from the balcony of Pepper Hotel in Cape Town two years ago, after an altercation with the rapper…"
A dead man tells NO tale.

— Poyilani Mlambo (@PoyilaniF) May 13, 2023
Hopefully, this means that the Tembe family will be able to find some peace and resolution. This is because the family has been suspected of being engaged in AKA's assassination in Durban.
In light of these allegations, the family has always denied them. Anele's father, Moses Tembe, issued many comments, the most recent of which stated:
They are deeply disturbed, according to Moses, by the deluge of tweets on numerous social media sites accusing him and his family of supposedly assassinating the musician.
"It is with grave concern that my family and I have had to endure a flurry of posts on various social media platforms that accuse me, and members of my family, of being involved in the death of Kiernan' AKA' Forbes," the Durban businessman said in the statement.