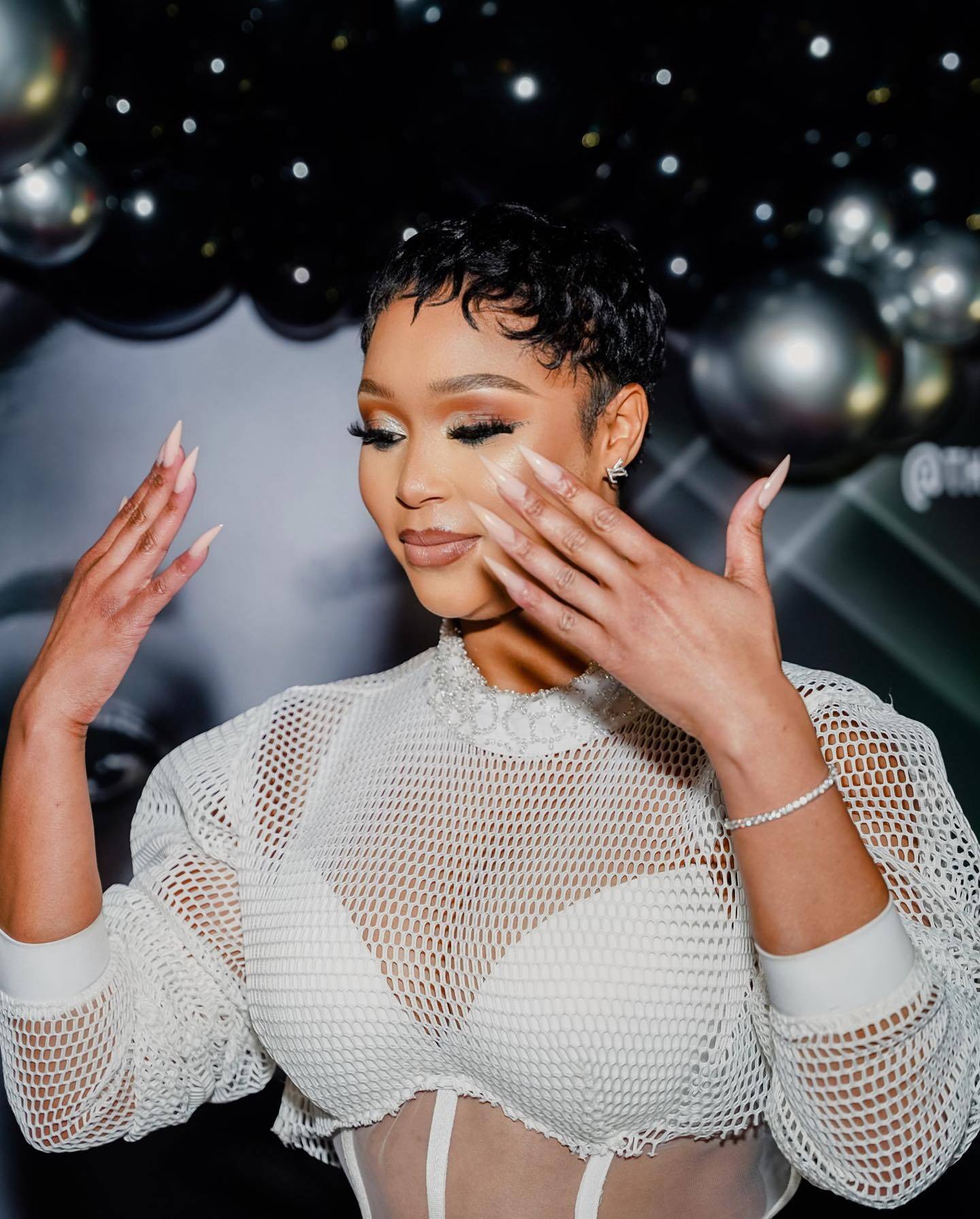 After trolls tried to drag Minnie Dlamini's looks, Prince Kaybee has his sights set on her. Not wanting to be associated with bringing down another woman, Prince Kaybee complimented the presenter and said she is absolutely stunning.
The media personality shared a photo of herself in a two-piece bikini showing off her Banging Body. Many people praised her and said she was stunning.
When a troll was unimpressed with Minnie's appearance, Prince Kaybee stated that she is actually gorgeous.
She's flawless🍷 https://t.co/0s0LiQm34T

— K A B I L L I O N (@PrinceKaybee_SA) October 20, 2022
Milani, Prince Kaybee's son, just turned a year old. In a cryptic tweet sent after his son's birthday, he hinted that they might have broken up.
"Relationships do not fail; they simply end." You probably accomplished good things together, added value to one another, and maybe once built a business together, which isn't a failed r/ship, it just ended."
Many people mistook him for referring to Zola. Zola revealed that her son was born prematurely on his birthday.
"On this day I gave birth to my miracle baby, a special gift from God. Birthed at 7months you have conquered and showed your resilience. You had the ability to unconsciously instill faith in me and you completely changed me for the better and made me stronger…Mmino Milani you are one of a kind my baba. I am incredibly proud of you, but most of all I give thanks to God for showing his grace upon our lives.
"YOU'RE MEANT TO BE 10 MONTHS BUT YOU HAD TO BE AHEAD OF THE GAME BABY AND HERE WE ARE CELEBRATING YOUR FIRST BIRTHDAY"
Unathi Nkayi was one of the people who gushed over Minnie's bikini photo. She, too, embarked on an exciting weight loss journey in which she lost weight and gained a fit body.
Trolls attempted to pit the two best friends against one another. Many people believe Unathi is less attractive than Minnie.
Unathi recently shared a naked photo in which she promotes body empowerment. "As you request, I post before and after pictures every now and then." It took me ten years to feel somewhat stable in this new and permanent ME.
BUT I have had to work for it. Everyday I have had to choose my dreams and that comes with work. Wanting to be happy has meant I have had to wake up and WORK on my happiness.
"What cripples us at times is the fact that we want to be happy BUT we put others before us. YOU CANNOT give what you do not have. So fill yourself up first before you give to others.
"And to my friends who have my number, the ONLY number I have ever had…….I'm a phone call away. YOU know who you are with your 'Unsta I need your help to get my body back!' And you know I always say 'Just call me and let's get you on an eating plan. I'll never make you go hungry and I'll never make you eat tasteless food.' Some people will psyche you out. CHOOSE YOU and KNOW that you are worth it."