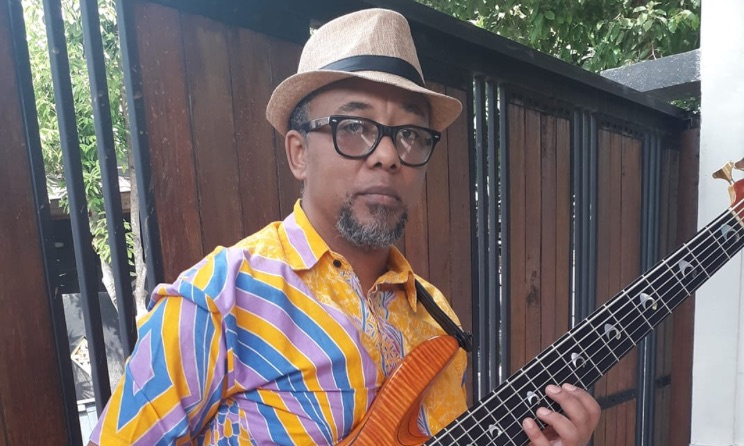 Following the passing of renowned jazz musician Musa Manzini, messages of condolence have flooded social media.
The 51-year-old artist died on Monday, May 15, at Johannesburg's Helen Joseph Hospital after having a deadly seizure.
In 2018, the former music composer for "Generations" and "Backstage" made headlines after undergoing a craniotomy operation while being awake. Manzini lay on the operating table, playing his guitar while doctors removed a brain tumour.
The specialist resident neurosurgeon at the time, Dr Basil Enicker, said an awake craniotomy was a technique used for patients undergoing surgical procedures in "eloquent" areas of the brain.
Enicker explained: "Eloquent brain is a part of the brain tissue that performs an important function and if removed results in paralysis or sensory or speech problems."
It is with great sadness to hear of the passing of highly talented and prolific musician, Musa Manzini. Musa is said to have died the morning of 15 May 2023 at the Helen Joseph hospital in Johannesburg after suffering a fatal seizure. pic.twitter.com/6OuyPCmOmo

— Mzantsi Jazz Awards (@ZaJazzAwards) May 15, 2023
The master bass player was born in Swaziland and then moved to Cape Town where he studied at the University of Cape Town. He later moved to Johannesburg to pursue a solo career in music.
Industry mates and followers of Manzini's music expressed their condolences on social media.
@nothembaujx wrote: "Such sad news to start the week 💔 condolences to the family and loved ones #RIP@MusaManzini You fought a hard battle 🕯️Your musical legacy will live forever ❤️🎸🎸🎸."
Such sad news to start the week 💔 condolences to the family and loved ones #RIP @MusaManzini You fought a hard battle 🕯️Your musical legacy will live forever ❤️🎸🎸🎸 pic.twitter.com/bGMuvB6egA

— IG:Nothemba Madumo (@nothembaujx) May 15, 2023
@MmatshekoMosito wrote: "Veteran journo Lehana Tsotetsi filed a report a few years ago about how SA jazz musician@MusaManzini played his guitar through his brain surgery. Manzini was something else…he understood the healing powers of sound that kept him alive. #RiPMusaManzini."
Veteran journo Lehana Tsotetsi filed a report a few years ago about how SA jazz musician @MusaManzini played his guitar through his brain surgery.
Manzini was something else…he understood the healing powers of sound that kept him alive. #RiPMusaManzini pic.twitter.com/shZwNI8S5s

— Mmatsheko Mosito (@MmatshekoMosito) May 16, 2023
@siphohotstix wrote: "Oh no man,this is soooo,so sad what a tragedy💔😟😟I guess he is now at Peace from his affliction,Thank you Musa for sharing your gift with US,South Africa is poorer condolences to your Family and MHSRIEP 💔😭."
Oh no man,this is soooo,so sad what a tragedy💔😟😟I guess he is now at Peace from his affliction,Thank you Musa for sharing your gift with US,South Africa is poorer condolences to your Family and MHSRIEP 💔😭 @MusaManzini #musamanzini pic.twitter.com/MJAVbt6ZLy

— Hotstix (@siphohotstix) May 15, 2023
@SAMROMusic wrote: "SAMRO is saddened by the passing of award-winning Jazz Musician and Bass Guitarist Musa Manzini. We express heartfelt condolences to his family, friends and the broader music industry."
SAMRO is saddened by the passing of award-winning Jazz Musician and Bass Guitarist Musa Manzini.  We express heartfelt condolences to his family, friends and the broader music industry. #RipMusaManzini pic.twitter.com/baQdXiZ7rd

— SAMRO (@SAMROMusic) May 15, 2023