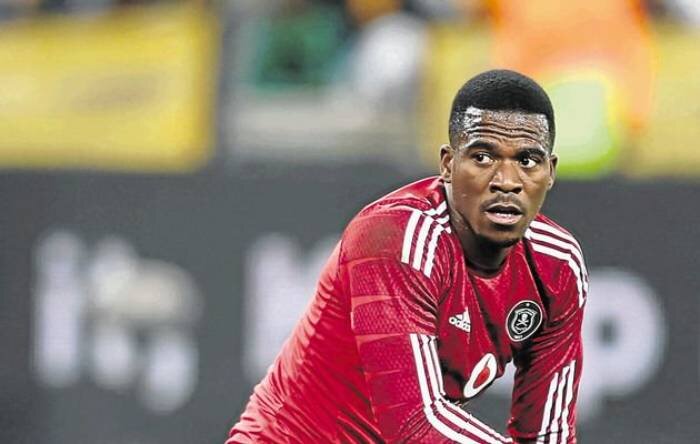 The murder trial of the slain Bafana Bafana goalkeeper continues in Pretoria. The actor was assassinated in the home of his mistress, Kelly Khumalo, in Vosloorus.
According to reports, a mysterious state witness testified in court. There are currently five men accused of killing the goalie.
The case has been rescheduled for May 2, 2023.
Mthokozisi is a cousin to Senzo's wife, Mandisa Mkhize, and a friend to Kelly Khumalo but isn't related to Longwe Twala. Mthokozisi has opened a case against police after he was allegedly assaulted when he refused to make a false statement about what happened. #SenzoMeyiwaTrial

— Mzilikazi wa Afrika (@IamMzilikazi) November 21, 2022
According to IOL, senzos family WI do everything in their power to halt the documentary from being released. Senzo's brother, Sifiso Meyiwa, told the publication, "I came to know about this when someone sent me the poster talking about the documentary and soon got a call from Shiba. When I asked him, he said he had told me about it and I told him that at no stage had we discussed the documentary with him.
"So we are not going to allow any documentary on Senzo without our approval. People have seen an opportunity to make money out of my brother's death. Shiba must come here and ask for permission then tell us how much the family would get out of that documentary," he said.
Just last week, the court heard that it was actually Longwe Twala who shot Senzo Meyiwa.
"A statement approved by Tumelo Madlala suggests that Longwe, the son of musician Chicco Twala, killed Senzo Meyiwa and ran off. This damning evidence was revealed by the defence counsel for accused number one to four, Timothy Thobane, during the cross-examination of Madlala at the high court in Pretoria on Monday" wrote Sunday World.
"I was for the first time to see Longwe Twala, and I did not tell anyone or the Meyiwa family that Senzo was killed by Longwe Twala, because he did not have a firearm with him, instead he ran away." read the statement
"Thobane asked Madlala to explain what made him to put this in writing, to which Madlala said the statement was written by a police officer. Madlala said he only answered the questions and the officer penned the statement. This despite having agreed before giving his response that indeed he signed and approved all his statements" wrote Sunday World
"There is no prejudice that will be suffered by Miss Kelly Khumalo If her watching brief [sp] is not allowed in this court. Above that my Lord, this case is broadcasted My Lord, that on its own has compromised this trial, because they are watching and we have no control over that My Lord. Above that, she still wants a legal representative for herself to come and sit here for what good reason My Lord" said Advocate Zandile Mshololo