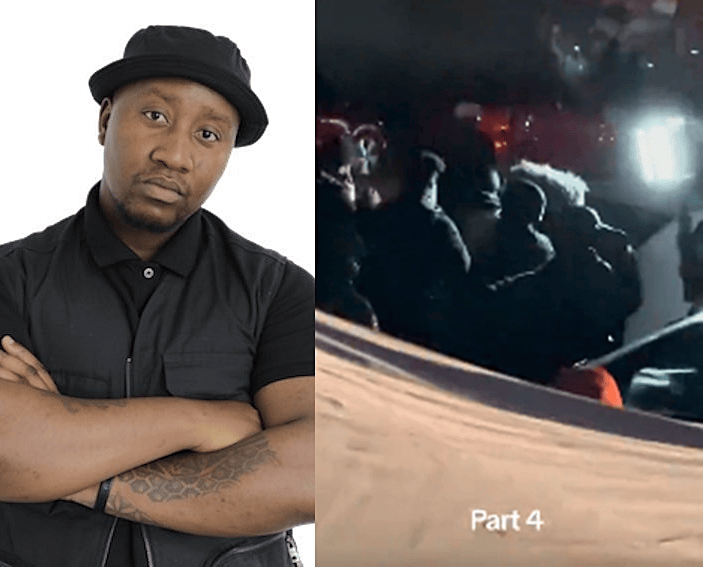 According to Zimoja, Xolani Khumalo and his Sizok'thola team were attacked while filming an episode of the Moja Love drug-busting show in Rustenburg, North West.
Xolani presents the DStv channel 157 show that goes after drug lords, syndicates, and other criminals. He accomplishes this in collaboration with law enforcement and investigative journalists.
According to a source, the Sizok'thola crew entered Coconut Lounge as customers were drinking and listening to music.
When some clubgoers recognized the crew and realized that a drug dealer was about to be exposed, chaos followed.
"From where the crew was standing, they could see their suspect but couldn't reach him because suddenly the management and security of Coconut Lounge blocked them," said the source.