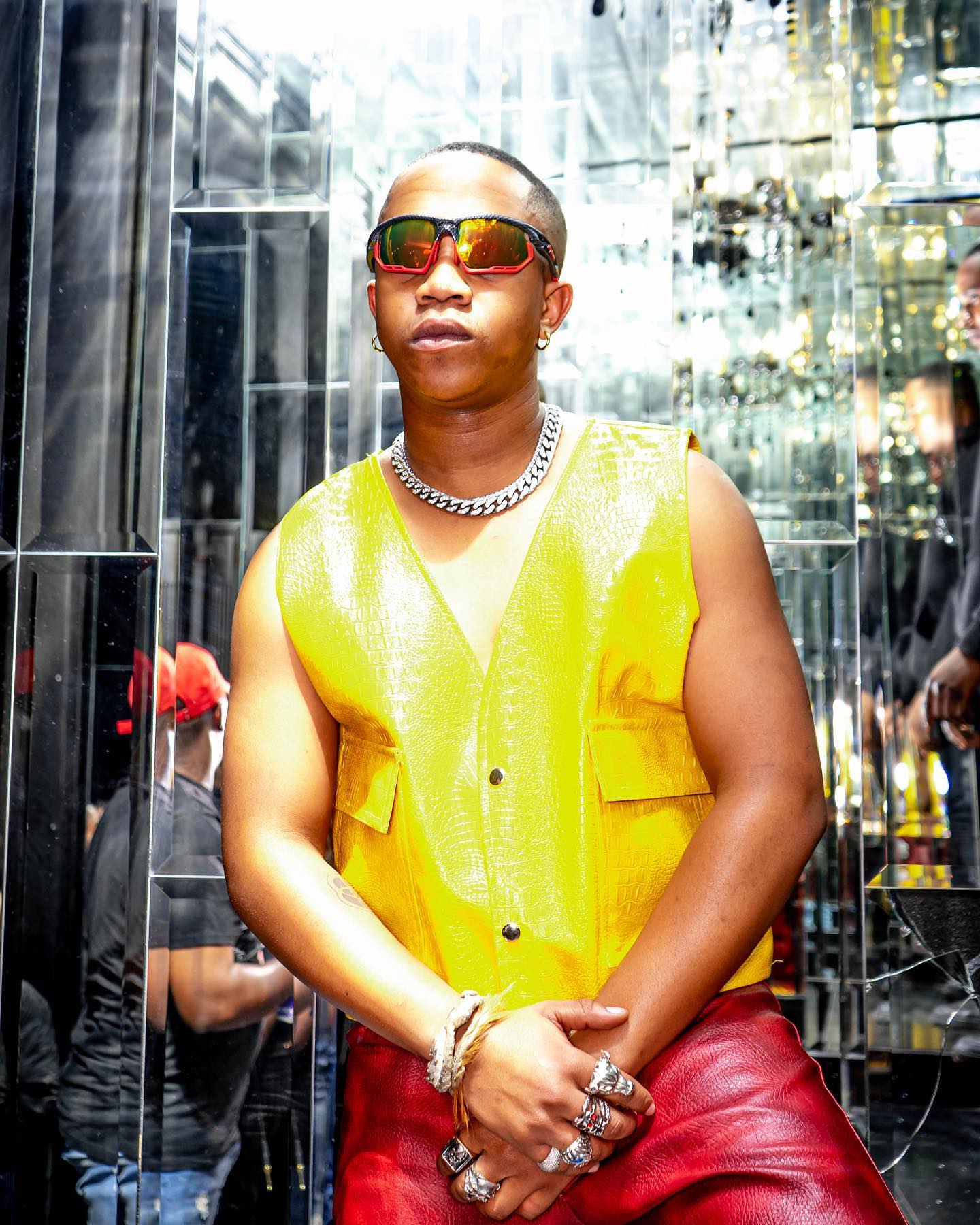 Young Stunna's blow-up was one of the fastest and most sweeping in recent memory. The 25-year-old rapper-turned-am piano singer first burst into the spotlight as the voice of Mellow & Sleazy's epic hit track "Bopha," as well as Dlala Regal's "Dlala Captain."
Stunna quickly followed that up with the undeniable summer smash "Adiwele," which was famously the soundtrack to that Uncle Waffles viral video, before proving beyond doubt that he was the guy with the South African Music Awards (Sama) winning project "Notumato" a few months later.
In the two years since Stunna has established himself as a bona fide superstar with several hit singles and millions of social media followers to boot.
Now, as he tours the world as part of the amapiano movement's northern hemisphere summer take-over, Stunna is reflecting on his journey.
On Wednesday, two weeks after he was featured on Kabza De Small's "Nana Thula" remix, Stunna shared how the original song, which was released in 2019, was part of what made him fall in love with amapiano and how emotional it was working on the remix.
"When I heard this song in 2019, I was going through it, honestly made me feel like crying all the time I played it, and made me fall in love with this sound until I started being part of it, that was the beginning of my healing journey and I'm so grateful."
"I really changed my life and I'm taking care of my family, that's all that matters to me. When Papa (Kabza De Small) told me he wants me to be part of the remix I tore it down, even when I was recording this verse.
"I appreciate everything, I'm so happy I can't even hide it anymore."
Stunna said he'd been praying for this success and he worked hard to get here. "This song is for everyone who's going through the most, everyone who's hustling for themselves and their loved ones, this song is for the hard time and the good times! God really got us and we gonn' beee alrrrright."