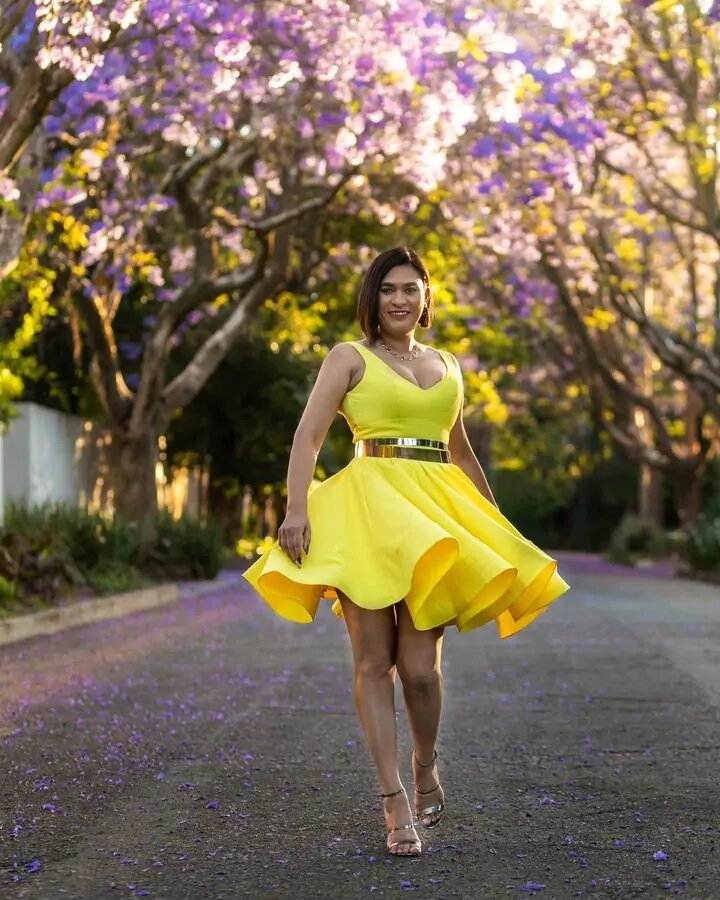 Lynn Forbes, the late Mzansi rapper AKA's mother, told social media bullies to drink water and manage their brows after they went hard on her brows.
Lynn Forbes portrayed a character that many fans were unfamiliar with, as she struggled to keep her emotions in check.
She demonstrated that she is a difficult lady. You may easily troll over and get away with it.
Most of her admirers believed they were being truthful with her, but she did not take it lightly, and her last response surprised fans.
Lynn Forbes demonstrated her strength by saying:
"Also don't tell me I shouldn't respond, It's my choice, it's Friday and Fridays are difficult for me … so …I need to rant!"
AKA's mother shared a video redoing her eyebrows and giving them love, saying she last did them four months back.
Many fans noticed how thick her eyebrows were; some lovers even trolled her, and she did not like it.
In response, Lynn thanked kind fans and explained the reasons saying:
"Thank you to everyone out there who is kind … continue to be kind because we don't know what people are dealing with
I am calling out those people who commented on my previous post about @lifedayspafourways_brow_lash making MY brows to thick and too dark…let me tell you something…"
"Firstly, you completely missed the point of the post, which was in the caption… it was actually about the fact that I have neglected my selfcare for the last 4 months, since I lost my son."
Lynn Forbes fire back at her trolls explain the second and third reason saying: "Secondly, you commented or a brow tint application, not the result (which is very clear in the video)"
"Thirdly, these are my brows, I love them, and I don't care what you think AND as for YOUR brows … you are free to make them as thin and light as YOU choose to "
She wrapped up her post wishing fans to have a great weekend saying: "Also don't tell me I shouldn't respond, It's my choice, it's Friday and Fridays are difficult for me … so …I need to rant!. Have a happy weekend, drink water and mind your own brows"
Watch:
View this post on Instagram
"Ok it was my comment glammy I take it back and I'm gonna do my brows as thin as a pencil line and as light as a feather . Thank you "
"Yesssss Lynn the must drink water and my their damn brows. I mean how empty is one's life to be mean about another person's brows "
"Embrace it all aunty Lynn… You look good either way. Jealousy makes them nasty"