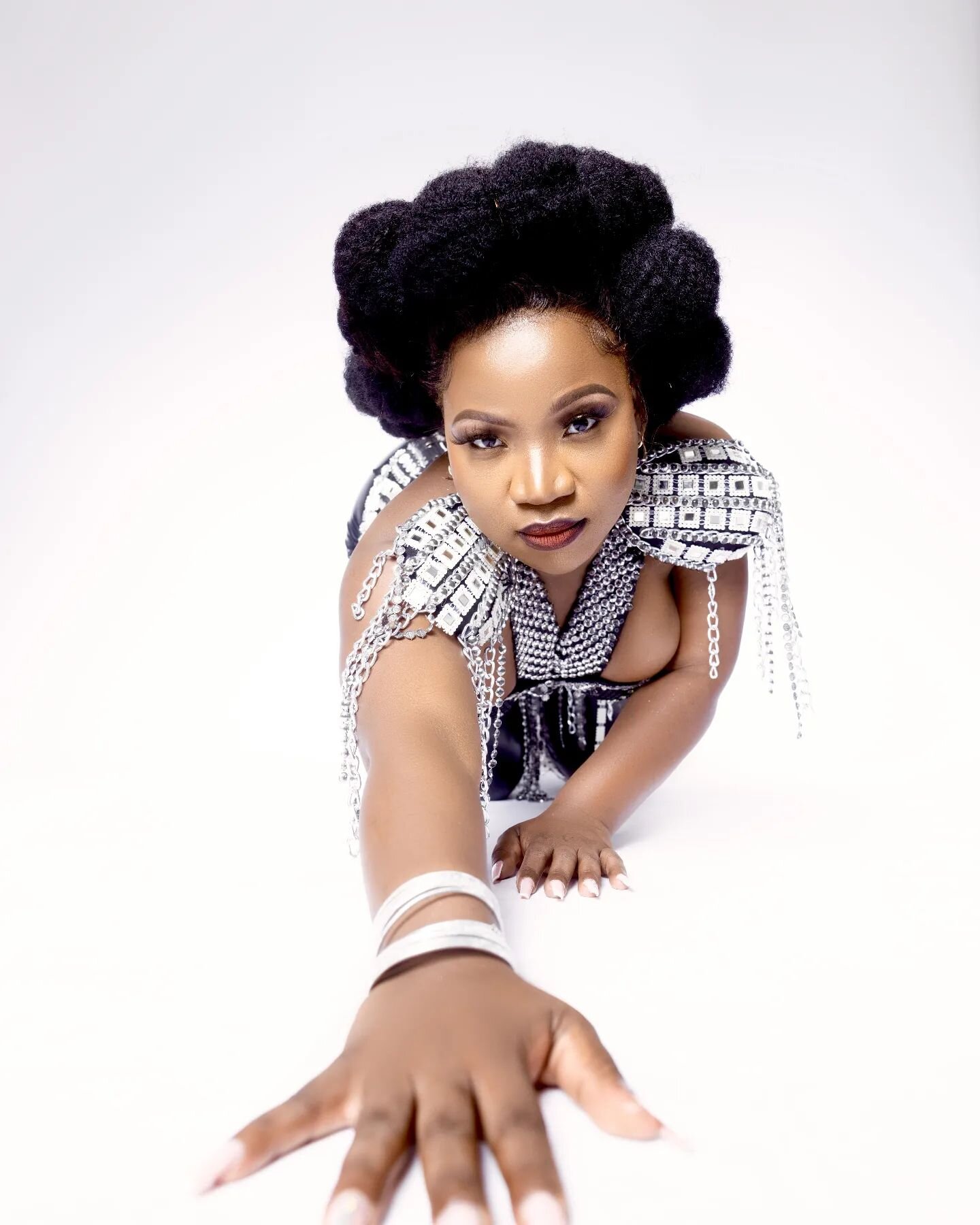 Makhadzi, a Limpopo star, was all smiles at the Metro FM awards despite her violent dispute with Open Mic. She declared clearly that she wants her money and is not joking about it.
Makhadzi received an award at the 17th Metro FM Awards, which were hosted at Mbombela Stadium in Nelspruit. She was at odds with her former management label, Open Mic, and was even planning to skip the event.
However, the Matorokisi hitmaker was present and in good spirits. Somizi expressed her want for her money after winning.
View the video below:
Somizi adding fuel to the fire 😭😭 #metrofmawards2023 pic.twitter.com/b5wODmXNMA

— Munhu wa Baby 👍🏼 (@Mbilu_Yanga) May 6, 2023
Makhadzi went on a rant and exposed Open Mic for filth:
"I signed with Open Mic only for three years. In [these] three years I dropped 4 albums. I have never received any cent of my sales. Some of my album[s] reached platinum, some gold. And a lot of [the] hit songs that reached platinum and gold. But I continue to work without complaining [because] all I wanted was to serve my contract, to avoid them saying I bridged the contract.
"I'm talking about the contract that I signed and no one [was] allowed to give me a copy. I worked with Open Mic without a copy of my contract ever since they said they will send it. I kept on reminding them but no one was willing to send me my contract," she said.
"And how positive is that to renew my contract without sitting down with me ? And how about my money for my album cos you haven't never sent any cent, how possible is that for you to renew my contract without coming to me, what if I not happy working with."
I signed with open mic only for three years. In this three years I dropped 4 albums . I have never recieved any cent of my sales . Some of my album reached platinum some gold . And a lot of hits songs that reached platinum and Gold . But I continue to work without complaining

— Makhadzi (@MakhadziSA) May 6, 2023
Iam taking about the contract that I signed and no one allowed to give me a copy , I worked with open mic without a cop of my contract ever since they said they will send it , I kept on reminding the but no one was willing to send me my contract .

— Makhadzi (@MakhadziSA) May 6, 2023
So I can see those clause? And how positive is that to renew my contract without sitting down with me ? And how about my money for my album cz you haven't never sent any cent , how posible is that for you to renew my contract without coming to me, what if I not happy working wit

— Makhadzi (@MakhadziSA) May 6, 2023