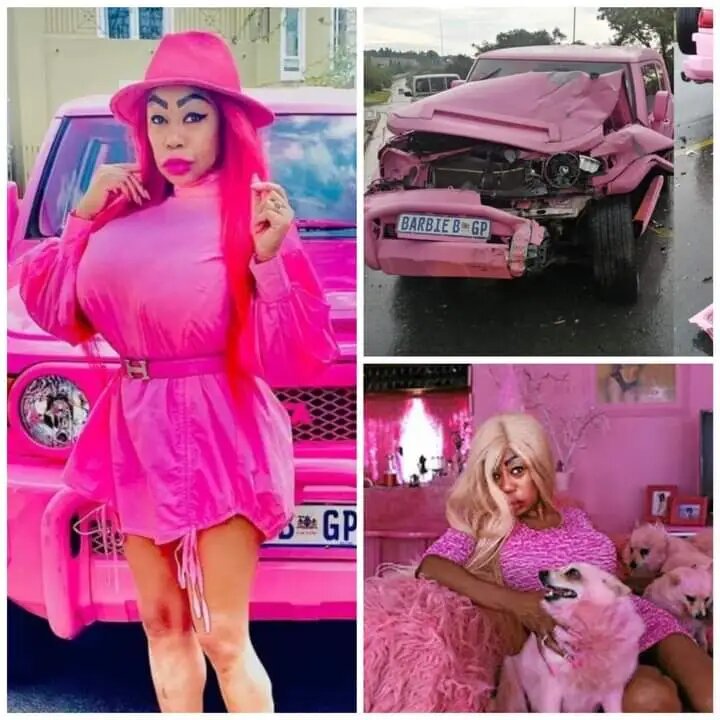 Barbie Brazil, actual name Ennie Tembie Cleary, a South African socialite and businesswoman, was involved in yet another vehicle accident, according to Zimoja.
Barbie Brazil, a former Come Dine With Me South Africa contestant, was driving a borrowed car when the accident occurred, as her pink iconic SUV is still being repaired after her initial car accident almost two weeks earlier, according to the tabloid.
According to a friend, the former stripper is still in shock.
"Two accidents in a short space of time is no joke. She just needs a little bit of space to think about her life and evaluate what might be wrong.
"Some people don't make it out alive. We are glad she is okay," said the source.
Two weeks ago, Barbie Brazil's car collided with a taxi.
"Trust a bloody, deranged Quantum," she wrote on Instagram after the accident.
"In order to avoid road rage, I tried to get out of his way, and then boom he drove in front of me, and I launched into his silly taxi.
"I have a busted lip. My right eye has been bruised. I had a bleeding nose and a little scar under my lip. I also bruised my elbow. I have extreme pain on my revived tummy-tuck scar and a major headache non-stop and a sore body," she said.