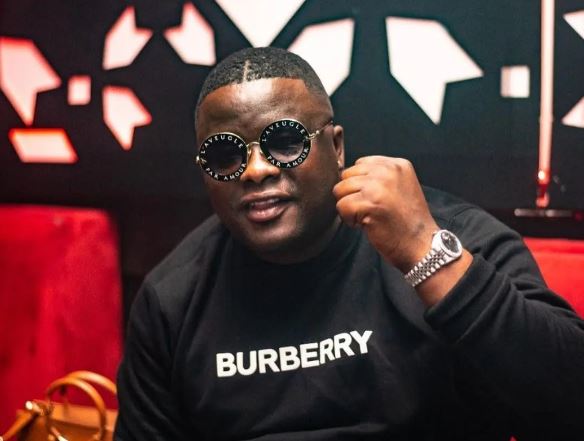 South Africans learned of DJ Sumbody's death early Sunday morning. The late actor's family confirmed his death hours after the news spread on various digital media platforms.
"Oupa John Sefoka allegedly ran into an unfortunate incident that led to his passing in the early hours of Sunday morning, November 20 … investigations are still ongoing. The Sefoka family and Sumsounds Music Management have kindly requested privacy during this difficult time," the official statement from the family reads.
South African celebrities are shocked by the news of the DJ as he was preparing to host an all-white party this Sunday.
Cassper Nyovest who is a friend of the DJ, Lady Du, Big Zulu. AKA, DJ Zinhle and many other celebrities have taken to social media to pay tribute.
"Sad news to wake up to. Rest in peace my brother @DJSumbodysa Condolences to your loved ones, colleagues, team, partners, close friends and family," DJ Sbu wrote.
Cassper who is presumed to be in shock of the passing of his friend, after losing Riky Rick early this year tweeted after hearing of Sumbody's passing.
"Batho ba slege jo! Ai Mara bafethu this can't be it," the rapper wrote.
Check out other tributes and note to the late star below:
Love you forever my Mayor😭❤️🕊. MY BIG BROTHER 😭😭

Please can we stop the violence . PLEASE 🙏🏾😭 I'm gonna miss my OG. For real 😢 Kale kgopela, are rataneng. Are tlhokomelaneng. Life is short 😞

🕊 #RIPDjSumbody pic.twitter.com/hZF4mLE2i6

— President ya Straata 👨🏾‍💼 (@FOCALISTIC) November 20, 2022
Love you forever my Mayor😭❤️🕊. MY BIG BROTHER 😭😭

Please can we stop the violence . PLEASE 🙏🏾😭 I'm gonna miss my OG. For real 😢 Kale kgopela, are rataneng. Are tlhokomelaneng. Life is short 😞

🕊 #RIPDjSumbody pic.twitter.com/hZF4mLE2i6

— President ya Straata 👨🏾‍💼 (@FOCALISTIC) November 20, 2022
💔 JESO!!!! 😢🤒🥺 just maabane I promised you a set to end all sets at your All white party later today!!! #RipDjSumbody

— DJ Fresh (Big Dawg) (@DJFreshSA) November 20, 2022
Terrible! Heart breaking news!!! We losing toooo many people…. #RIPDjSumbody 🕊

— BRAGGA (@Nadia_nakai) November 20, 2022
I'm in disbelief, we had a brief conversation in Kimberly 2 weeks ago Bade and now you're gone, this is heartbreaking 💔 #RIPDJSumbody

— DONITO (@DonaldInDenial) November 20, 2022
this is super shocking💔 and heartbreaking to the core… sumbody looked out for his ppl, never held grudges and was welcoming, funny, a hustler and game changer in entertainment and in many ppls lives + he gave great advice… mfana pitori 🍾

we will miss you #ripdjsumbody pic.twitter.com/b9vbxvPv7s

— Lady Zamar (@Lady_Zamar) November 20, 2022
Bar'omang wena💔💔Bade😭😭😭012 Mayor😞😞😞Mei Chomie💔💔 #RIPDjSumbody Tjo I can't believe it pic.twitter.com/MJWd3jDe19

— #MinisterOfMusic (@KaylowOfficial) November 20, 2022