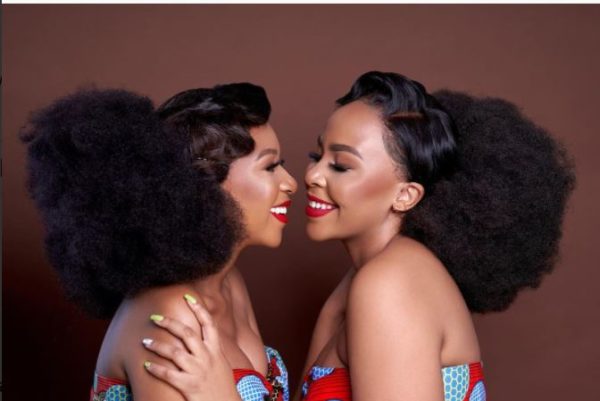 Brown Mbombo expresses affection for her twin sister, Blue Mbombo. Blue tweeted images of a flower delivered to her by Brown, along with a nice note, on Friday.
"A Twin appreciation day. I love and appreciate you so much Nana, thank you for being a wonderful twin," reads the note.
The sweet gesture got Blue excited as she shared the experience with her followers on Instagram.
"I have the best twin @brownmbombo thank you. I love you," the TV personality wrote.