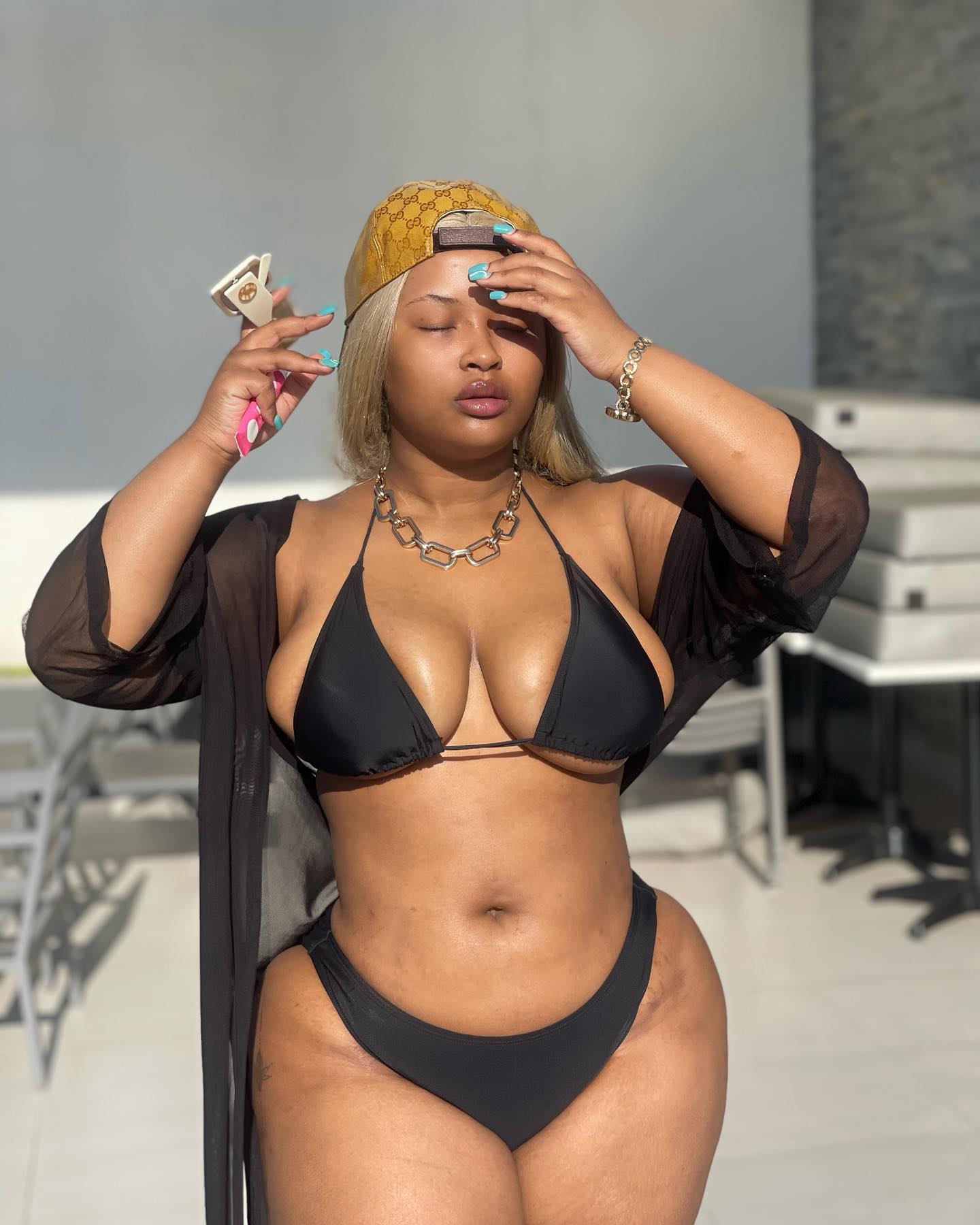 Cyan Boujee, a South African DJ, influencer, and video creator, has gained a reputation as a no-nonsense content maker who is always ready to address issues head on. Whether it is the termination of her ties with other content creators who later attempt to smear her name on social media.
Or whether it's her "industry mates" like Sithelo Shozi who have tried to drag the content producer and club DJ over her cleanliness. Cyan has proven that she is not afraid to take on anyone or anything.
As a result, in her most recent sit-down interview with fellow content producer and reality personality Gogo Skhotheni, Cyan went candid about DJ Maphorisa and the recent turmoil he had with his fiancée Thuli Phongolo.
It seems that one of the first producer-DJs that Cyan Boujee was linked with was none other than DJ Maphorisa back in 2018. Therefore, Gogo Skhotheni during Cyan's episode on her The Venting Podcast was able to finally ask the question on whether or not they actually did date.
Cyan addressed the matter by rubbishing allegations that they were dating by sharing that:
"Nah, unfortunately, we didn't date… He liked me- But I like him now. So that's the plot twist…"
Following this remark, Cyan reverted back to her flippant self as she then addressed the recent scandal that Maphorisa and his girlfriend Thuli P faced. As reported:
DJ and Amapiano music producer DJ Maphorisa has been allegedly arrested for assaulting his girlfriend, Thuli Phongolo. This comes after the former Generations actress and club DJ reportedly opened a case with the Sandton Police on Sunday afternoon.
According to the City Press, Thuli Phongolo and DJ Maphorisa got into a dispute, and DJ Maphorisa allegedly assaulted Phongolo. According to reports, Phongolo's statement filed at the Sandton Police Station detailed the incidence of their assault.
In light of the drama that has already concluded with Thuli P abandoning the allegations and afterwards defending Maphorisa on social media with the disputed joint statement. Cyan chimed in with her thoughts on how she would approach the situation:
"You know with the Thuli P situation? I feel like if it was with me, a re tlapana, relokise (Translated from SeSotho: Let's fight and fix it privately). LIke something, re saya mapodiseng (Let's not involve the SAPS). Re lokise fast, nou di-courto, huh (Not us involving the courts, we fix the matter privately and quick)."
Fast Forward to 17:02 for the full excerpt: