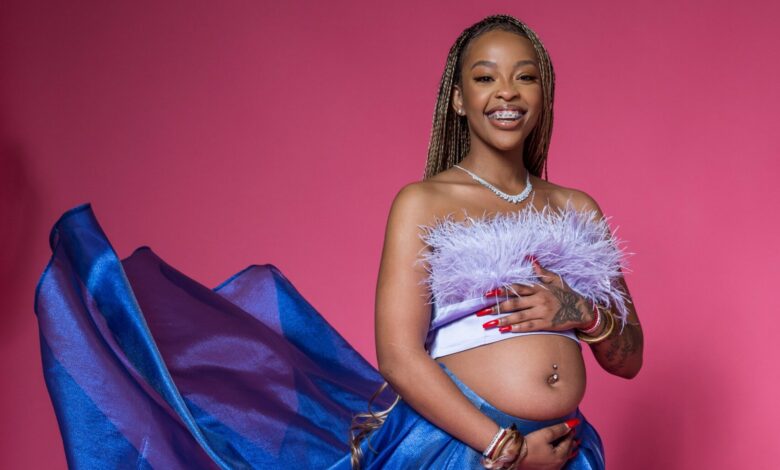 Mpho Wa Badimo discusses her next steps after declaring herself single.
The pregnant star and her alleged ex-lover, Themba Broly, had a falling out a few weeks ago, and Badimo moved his belongings out of the house.
Broly stated that he was going to save their relationship because he still loves her.
A recent video from the BBMzansi 2022 winner, however, reveals that their ship has sunk.
Aside from declaring herself single, she is also attempting to leave the house they shared in order to erase the memories she shared with him.
"I just had few people that were here to view the apartment, because I'm moving out and because of personal reasons. I'm moving out cos I'm pregnant and secondly, I'm single again, so, this place just become a keeper of memory that I want to leave behind… I will be fully moved out maybe month end. I'm moving to a new place," she said in the video.
She said the doctor said there's a complication with her pregnancy, hence she's getting a new home close to the hospital, in case anything happens to her.
Pregnant Mphowabadimo moves out of her apartment after her breakup with Themba Mabaso. pic.twitter.com/GWCaE8QUJb

— MDN NEWS (@MDNnewss) March 22, 2023