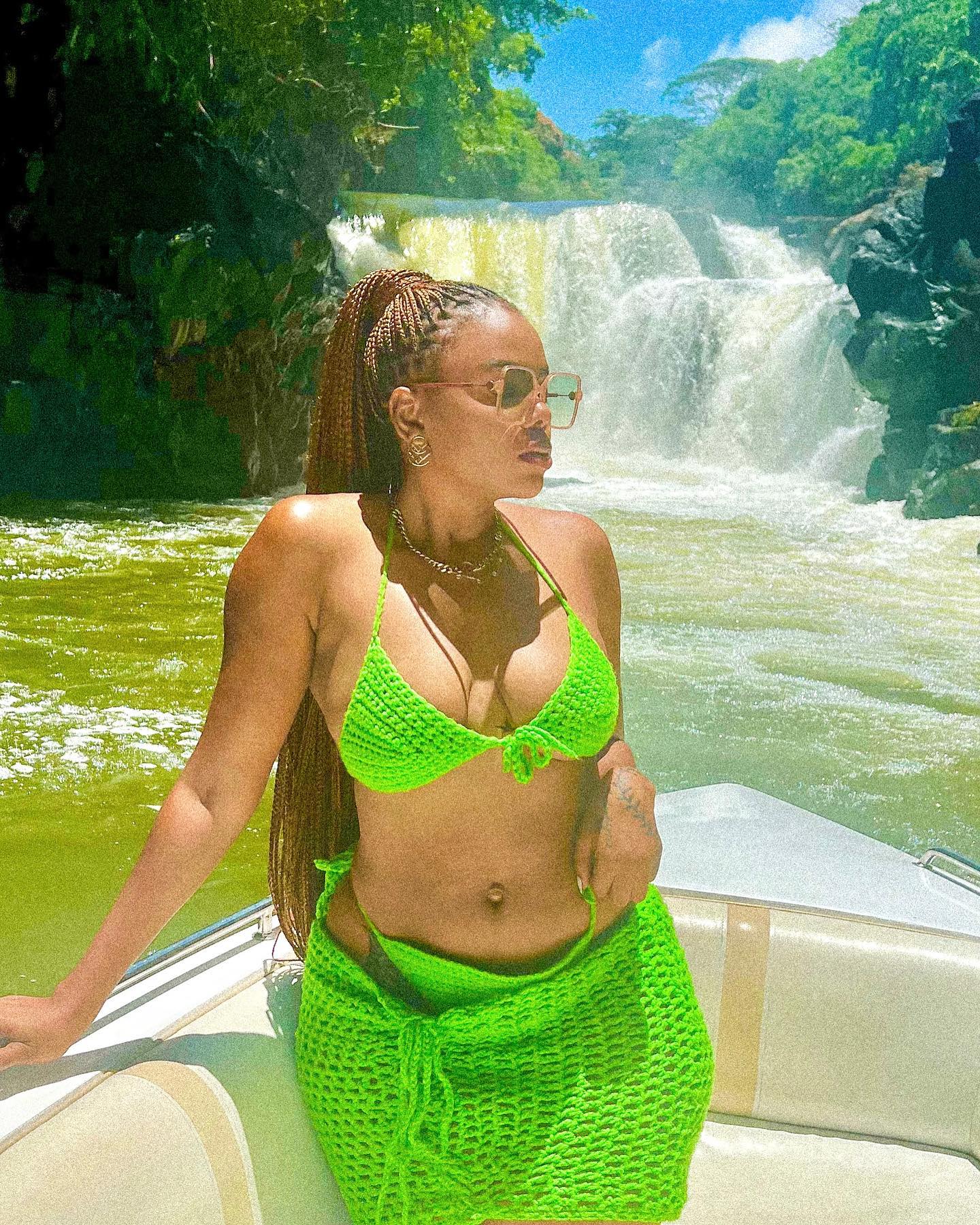 Londiwe Siphiwokuhle Zulu, a South African musician and former Real Housewives of Durban (RHOD) star known as Londie London, is said to have moved on from her nasty separation with businessman Hlubi Nkosi.
Londie seemed to have found love in the arms of a man named Mabonga. Mabonga is apparently a scammer who defrauds people, according to the renowned site Saltry Entertainment Juice.
Mabonga the scammer who dated @sbahle_mpisane then paid dowry to Ameigh Thompson; is now with @londie_london_official .

The information that we got is that: He scams people for a living; ave ewathanda amaphara pic.twitter.com/l2EvhZafqE

— Salty Entertainment Juice🧂🎬🧃 (@SaltyEntJuice) May 21, 2023
@londie_london_official arriving at Gemelli in Mabonga's blue SVR that He bought last year. The couple were accompanied by an army of men with guns just last last week Friday.
If protect me at all costs was a person. pic.twitter.com/jIzKH88zxK

— Salty Entertainment Juice🧂🎬🧃 (@SaltyEntJuice) May 22, 2023
Londie and Hlubi have two kids together. In an episode of RHOD which was released on Showmax on Wednesday 15 January. Londie told Sorisha Naidoo and Annie Mthembu that Hlubi was a deadbeat dad.
"He doesn't care about the kids," she said.
"I'm just scared you know? I feel like I've let my kids down," she continued.
"I didn't have the support I needed, especially from the father," she told them.
"The breakup was complicated because we had different values and opinions. We just weren't on the same page,' she said.
The singer stated that she never imagined herself as a single mother of two. She also addressed infidelity claims.
"I don't know the woman they're talking about. She had nothing to do with our breakup. I don't even remember there being a pregnant side chick. I still don't know who she is," she added.
In a series of Instagram stories, the Sukemabhozeni hitmaker addressed claims that Hlubi wanted to do a DNA test on their first child.
Amidst the drama of the breakup, the public also learned that Hlubi Nkosi was allegedly dating outside of his relationship with Londie. This was allegedly the reason for their relationship's demise.
Londie told naysayers to back off and said they must not lie about their kids.
"Polygamy, Tazz, Paternity, what in the fake news is this," she wrote.
She added "You can lie and say whatever you want about me but not my kids. Ngcea nje singajwayelani kabi," Londie slammed the fake reports.