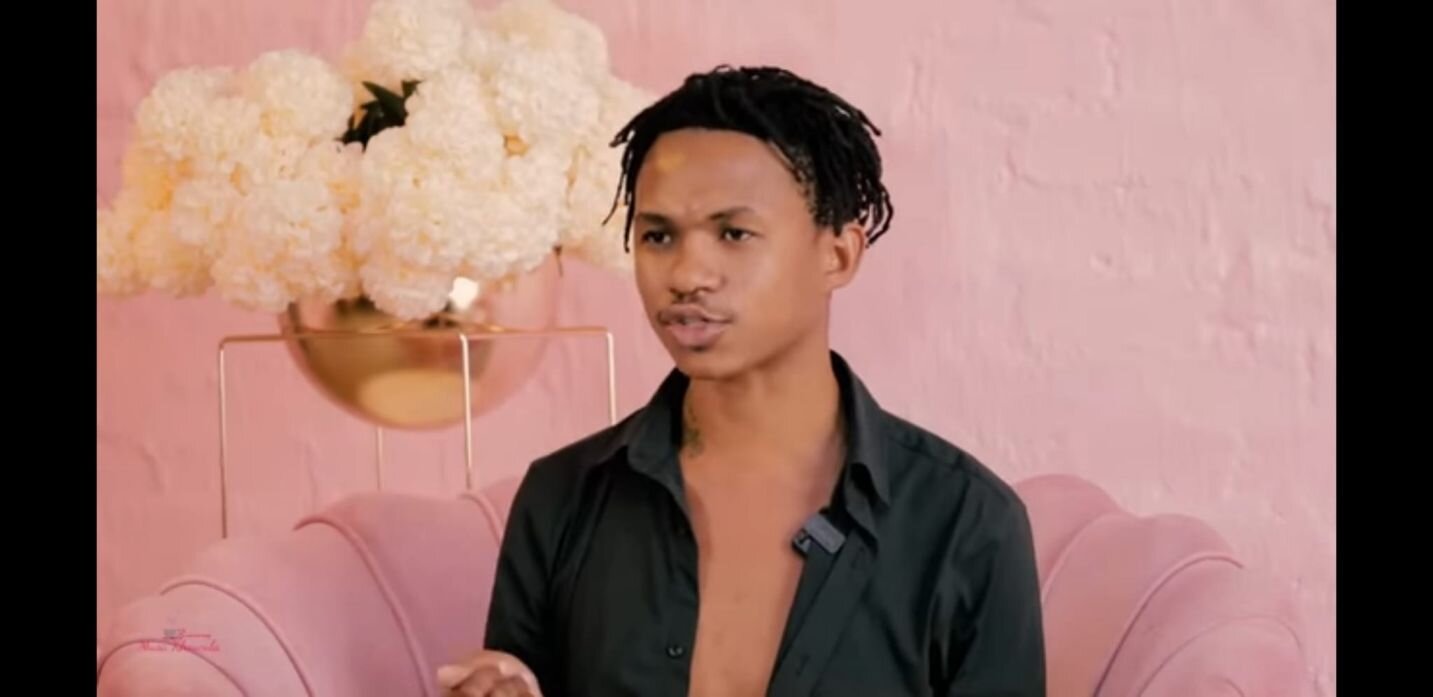 Musa Khawula, the self-proclaimed "Pope of Pop Culture," has become notorious in the social media streets for digging up celebrity dirt and spewing hatred on his platforms.
His no-filter comments have landed him in hot water with a number of high-profile celebrities, and he isn't going away. Some of his fans are often taken aback by his blunt style, and he recently took his trash talk to a whole new level after revamping his YouTube channel.
Musa, who transitioned from an elusive and faceless Twitter account to an unmasked commentator, has been keeping his Youtube viewers on the edge of their seats with his hot mgosi.
However, some Twitter users have expressed their displeasure with him. Tweeps have dragged him for being mean and messy, as well as for being insensitive. Others believe karma will deal with him in the same way that seasoned American broadcaster Wendy Williams has fallen from grace.
Yoooh!Musa Khawula says the meanest things about people hle bathong😢😢😢im always scared for him! Didn't he see how life dealt with Wendy Williams for being so mean to good people?😢

— ❤️GirlOfNow🌺 (@Tholang_Motsumi) November 22, 2022
Musa Khawula is EVIL. His hatred for Mihlali is not normal. Yoh! I'm so disgusted. The fact that he has a whole army of demons supporting his nonsense is beyond me 😖.

— Swidi Lomkhuhlane 💕| 🇿🇦🇸🇿 (@Kalogo_Mojalefa) August 14, 2022
Musa is accused of mimicking Wendy Williams and copying her signature lines such as "Come closer, let's talk." On his infamous YouTube channel, he sits on a pink couch and leaves tongues wagging with his tea, just like media mogul Wendy Williams who used to sit on her iconic purple chair and gossip about celebs.
Others find his content amusing and cannot get enough of it and it is clear that his content is giving everything it should give.
Like you can judge me, but Musa Khawula is really entertaining and I hate myself for enjoying his low brown entertainment😓

But honestly, one can't be a militant Black soldier everyday.
Lighthearted ish is needed.

Am enjoying the gossip even tho I don't know half these celebs😂

— Former Kleva Black🇿🇦 🇿🇦 (@SneKhumaloSA) November 26, 2022
I'll never hide the fact that I love Musa Khawula😂
My boy is busy that side and I'm here for it,I make sure I don't skip the ads so he can get his coins

— 𝓛𝓾𝓷𝓰𝓲 𝓛𝓾𝓮 (@LadyMcMame) November 28, 2022
Musa is no stranger to public spats with celebs. One of his infamous feuds is with Lerato Kganyago. The two have been beefing for a while now, but Musa ruffled Lerato's feathers after he posted a picture of Lerato e Durban July, and captioned the picture "Bonang Lite at the #DurbanJuly".
Lerato clapped back at Musa and said she was fed up for being bullied by him "Criticize but don't disrespect me @MusaKhawula many years ago I let you slide with your bullying and you KNOW who had sent you. You've got criminal charges from 2013, of Drug Trafficking, robbery, you've BEEN convicted (Just to name a few) to deal with," she tweeted.
Your 2 ID Numbers won't hide who you are! Tweeting VILE things about people from your grandmothers back room, KZN isn't as big as you think. You and your celeb friend tried to make my life uncomfortable, and I told you I will get you! @MusaKhawula IM NOT THE ONE!

— leratokganyago (@Leratokganyago) July 3, 2022
She also reacted to allegations by Musa that her "criminal boyfriend" had been sending him death threats, adding that she sent her brother to threaten him in 2013.
"So you sitting there really making all this up because you KNOW the heat from the police is on YOU? Pending cases got you worked up NOW! I've rattled you, and won't STOP! You going to JAIL! You made my life HELL in 2013. You pushed a narrative about me many years ago! NOT TODAY!"
During a live Instagram session, Lerato said she was tired of being bigger and better.