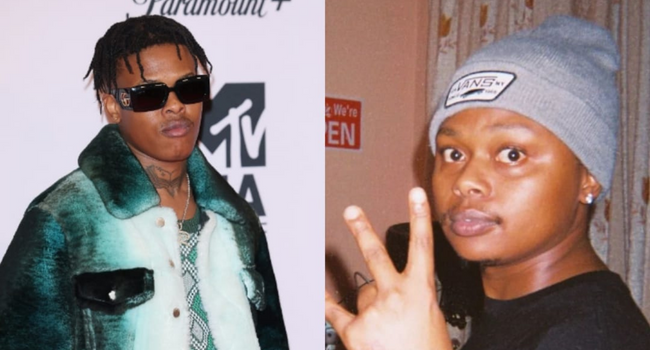 On his viral Metro FM freestyle, Nasty C takes shots at A-Reece and Flvme. A-Reece and Nasty C are two of the biggest names in South African hip-hop, and they've had a lot of success in the scene since their cameo. What most people find shocking is that the two rappers have yet to collaborate on a song, which will most likely take a long time because there appear to be unresolved issues between the two.
During a freestyle on Metro FM, Nasty C took that opportunity to address his so-called beef with A-Reece. The rapper said that there had never been animosity between him and the Paradise hitmaker and that he had made efforts to mend fences with him.
"I tried to squash that with A-Reece, as it was to put my pride aside, I tried to make peace it wasn't even no beef that was petty spaghetti," stated Nasty C in his freestyle raps.
He added that he doesn't know why he and A-Reece are beefing but he is willing to ride on the wave and it's up to A-Reece to accept the challenge.
"Two weeks later, I'm disrespected and regretted already couldn't even get on my line I ended up saying something that was not it might really turn into something that I don't even know why we beefing dawg but it's up again, I'm down to go either way this point I'm leaving it up to him."
Verse of the year by @Nasty_CSA on #TheTouchDown with @iamtbotouch pic.twitter.com/Oza2ENIuEO

— METROFM SABC (@METROFMSA) November 23, 2022
Nasty continued the freestyle by lifting some weights on Flvme without giving away much specifics and declaring that he would be foolish to ever place his trust in him.
"I mess with Flvme and a lot of other dope artists that mess with him but I will be dumb as hell to ever put my trust on them," stated Nasty C in his viral Metro FM freestyle.