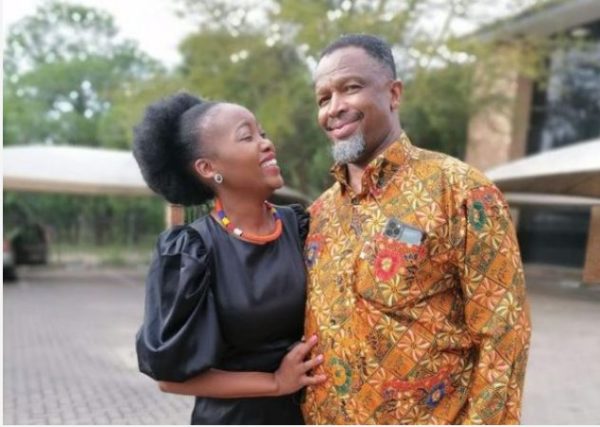 Sello Maake kaNcube has taken his devotion to his wife to new heights by tattooing her name on his ring finger. On their ring fingers, the blissfully married pair got tattoos of each other's names.
"I'm going live shortly to give my wife her birthday present. Ning'xoleleni bafowethu ukudlis team. Women 10 / men 0. I finally gave in. True love is really blind and will drive you crazy!" said Sello before he sat to have the name "Pearl" etched into his skin.
Just as the actor's fans were losing their marbles over Sello's "brave" gesture, it turned out that wifey did the same for him.
"Yesterday marked 365 days to our official home affairs signature date and I got home to this wife of mine showing me this as a surprise. My name has replaced the ring! I have marked my territory! Now she has set up an appointment for me! Help good people!"
Watch video below: