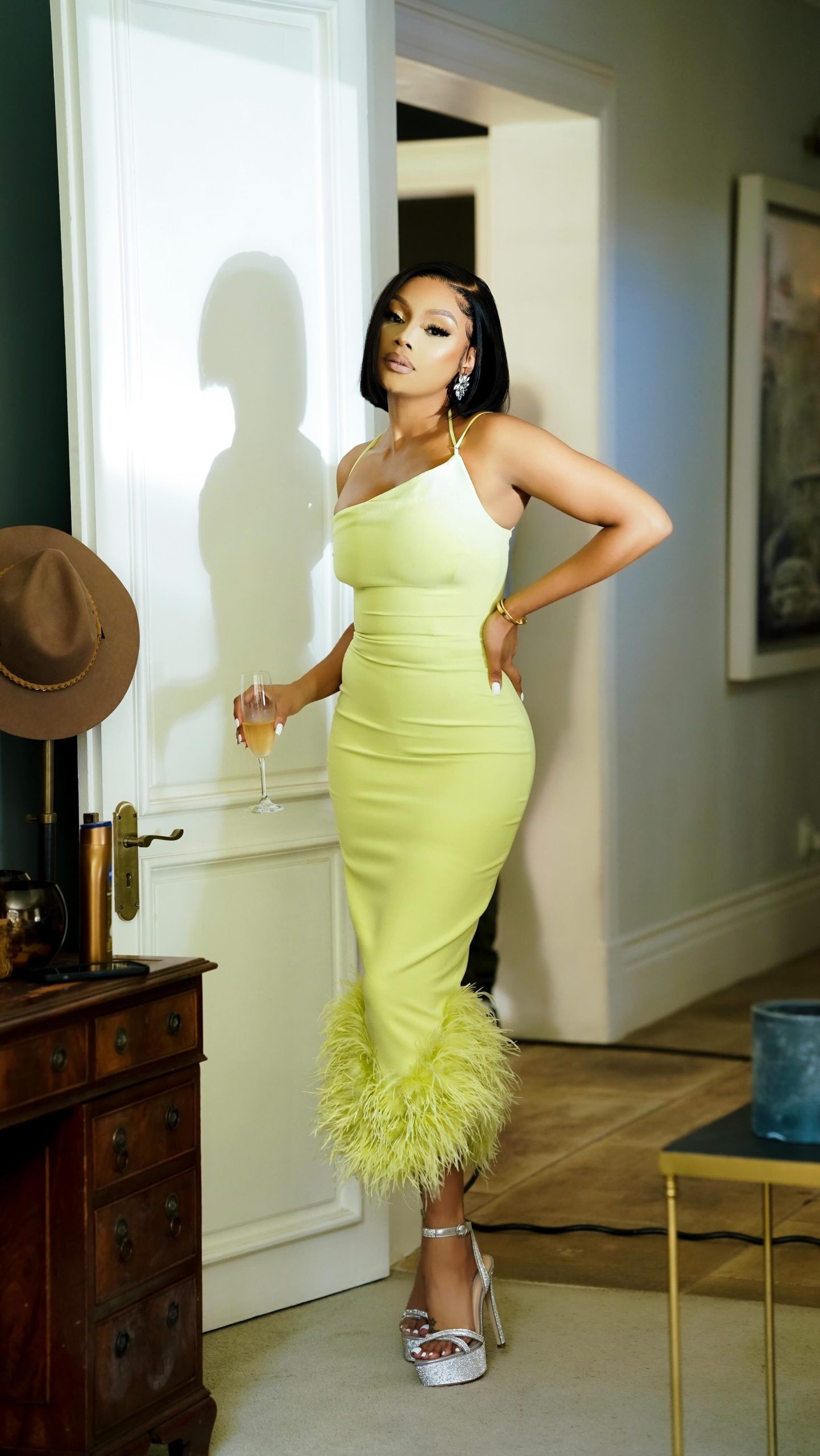 Bonang Matheba surprised her fans and following earlier this week on Monday, 22 May 2023 when she finally dropped the second and much-anticipated episode of her YouTube-based "reality show" B*Dazzled 2.0.
Arguably, it looked that Bonang Matheba understood the urgency of publishing the vlog in light of the continuous outrage and think pieces on her guest appearance on Netflix's Young, Famous & African. This is because since Matheba has declared that she is not intended to return, it is appropriate to make the general public also move on.
Given that her recently launched YouTube account currently sits with little over 50.4k subscribers. The numbers it has managed to achieve in over 36 hours are surprising.
Bonang celebrates 100k views in a day. Seeing as it has been over 36 hours since Matheba posted the second episode of B*Dazzled 2.0. It came as a surprise when it had already gained over 119k views in that period.
This comes as her first episode currently sits with over 410k views in the four months that the vlog has been available. As such, Matheba took to social media to celebrate the victory.
It's not me. It's ya'll!! I could cry… yoh! 😭🙏🏽🥹😳🙏🏽❤️😭 https://t.co/K1QkcavS2v

— Bonang Matheba 👑 (@Bonang) May 24, 2023
Moreover, she addressed the matter of her vlogs seemingly not going anywhere near the 20-minute mark. This is standard vlogs, more especially from popular vloggers, at least average 30 minutes. Moreover, in most of these instances, it does not take five months to create said 13 – 16 minute vlogs, as it did Matheba.
😔 30 mins feels long 🤷🏽‍♀️🫣😔 https://t.co/YBxbwywQgF

— Bonang Matheba 👑 (@Bonang) May 23, 2023
A movie is not a bad idea actually 😭

— Ceejay (@Joy_cherrylipz) May 24, 2023
As reported at the time: Bonang Matheba's B*Dazzled episode two too short
In January 2023, the first episode of B*Dazzled 2.0 was published. Given the platform, it was believed that Matheba would at least release an episode weekly or monthly given her priorities.
However, many were unprepared for the five-month gap between episodes one and two. Matheba uploaded the episode on May 22, 2023.
Excitement awaited the program. The show revealed her February 2023 trip to the US, confirmed her victory over her former management organization CSA over House of BNG ownership, and teased her new romance.
The sixteen-minute episode was too short. Matheba had intimated that the upcoming episode will highlight her time on YFM, but it did not. For a 16-minute program, four months seems excessive.