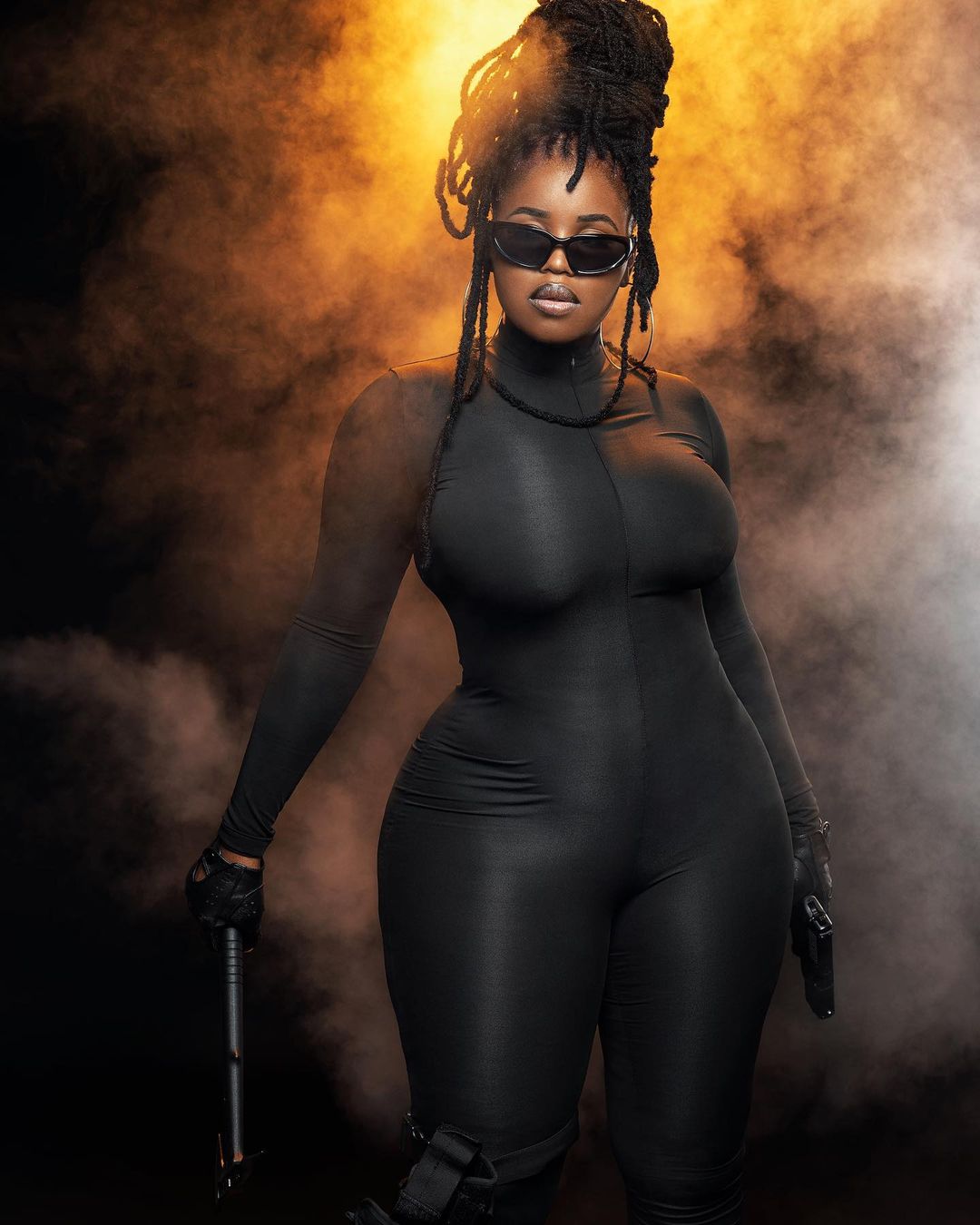 Nkosazana Daughter, a South African Amapiano vocalist, has spoken up about her large butts problem.
Nkosazana has been wowing followers on TikTok, but her most recent video indicated a serious problem.
This is really a problem that most guys cannot comprehend, but the majority of ladies with large bottoms acknowledged it.
Big buttocks were trendy on TikTok as 'nyash' a few months ago, and most girls bragged about them.
Nkosazana has warned that there is a serious problem with huge buttocks.
She didn't say much and instead asked her fans:
"Do you also have this problem?"
Sharing on her TikTok, Nkosazana said that she had a problem putting on jeans; the waist was too big.
She shared the video showing how wearing jeans makes her ample bum and tiny waist challenging.
Some women commented on her post, claiming to be experiencing the same issue.
Another fan, on the other hand, claimed to have found a way and used a shoelace to do it.
Watch:
Some assumed it was just Nkosazana attempting to gain the attention of her bums, but they were mistaken.
Many women with huge bottoms rushed to Nkosazana Daughter's aid and agreed on her condition.
Here are some responses from female fans of the Kuwe hitmaker:
"Yes before, Not anymore . Trick: On the inside Kwi waistline sika side to side kancane uthathe shoe lace ne speletu"
"Yes my dear and Sametimes the belt don't work well with the outfit "
"My everyday problem now wen I buy jeans I must have extra money to fix the waist"
"Buy an elastic belt . Works really well for this kind of problem "