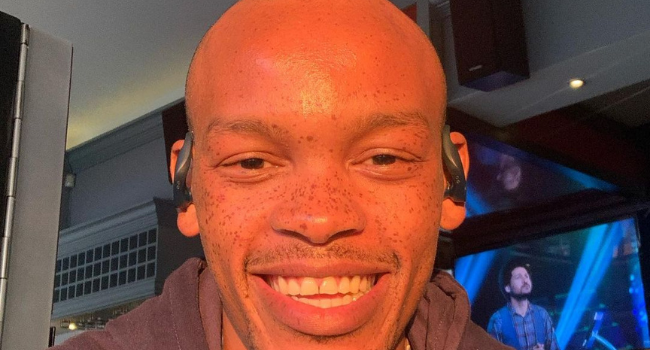 Nota Baloyi discussed Cassper Nyovest's career after the death of AKA, claiming that the star will no longer be relevant now that AKA is no longer alive.
In some ways, the feud between Cassper Nyovest and AKA preserved South African hip-hop. If their rivalry-inspiring songs weren't heating up the charts, the timelines were certainly chowing down on their diss tracks.
Nota Baloyi said that "Cassper is the one who has lost the most out of all of this because that rivalry was what fuelled his career"
He continued, "But now he's got no music, no rivalry, he has nothing left."
#RIPAKA 🕊 | NOTA spits again?😳

* Cassper is the one who has lost the MOST on the death of AKA🤔

* He has nothing left now, the rivary kept him relevent🫢

* No music, no rivary😭https://t.co/BNnDjcNEeb
Bongani Amanda Black Faith Nketsi 20th of March Malema Faith Anele Nonku pic.twitter.com/weINLTZDuY

— YaseBlock B 🇸🇿 (@ThisIsColbert) March 15, 2023
Nota Baloyi believes that the conflict was what the game required, but that eventually, they had to put their differences aside and collaborate on some music. Sadly, this did not happen because AKA met his demise.
He also said that the rivalry was taking oxygen from South Africa's Hop Hip future.
AKA AND CASSPER: THE BEEF WAS EXAGGERATED
According to reports, Cassper told the Forbes family that his dispute with AKA had been blown out of proportion.
This may be true because he urged his supporters to send love to the Megacy after news of his passing broke.
My sincere condolences goes out to Kiernan and Tebello's families, colleagues and fans. May their souls rest in peace and their legacies be celebrated. May the Good lord be with all of you at this sad time.

— Don Billiato (@casspernyovest) February 12, 2023
To all my fans, pls send all your love to the Megacy and family. The nation is mourning & could use more love and less evil.🙏🏿💔

— Don Billiato (@casspernyovest) February 12, 2023
DID CASS AND COSTA TITCH HAVE BEEF TOO?
Through their stage performances, Cassper Nyovest and Costa Titch once had an incredible relationship.
However, a short-lived dispute between them soured their relationship. Since Costa was one of Nyovest's dancers many years ago, the two rappers had a professional connection. But, when Constantino transitioned from being a dancer to a singer, their relationship came to an end.
Many people are unaware of the circumstances behind their connection, but it is obvious that they were not close friends or on speaking terms.
After transitioning to the Amapiano genre in 2021, Nyovest was all about preserving South African hip-hop, but Titch subtly poked fun at him in a tweet that read:
"SA Hip Hop is uniting right now. If you jumped ship, stay there and let us fix what you broke."
'SA Hip Hop is uniting right now
If you jumped ship, stay there and let us fix what you broke.' – Costa Titch

— Megacy Over Everything (@MegacyYonkinto) September 2, 2021
In reaction, Cassper made fun of Costa by posting a video of him playing an Amapiano song. He claimed to be protecting SA Hip Hop Mos. Here, in Cape Town, I find him playing a brand-new piano song.
This broer said he is saving SA Hip Hop Mos. I find him performing a new Piano Song in Cape Town here. Hahaha , le tla bolaiwa ke tlala Boyz!!! Just shut up and make music!!! Skatlao phapa!!! Hahaha ke shule!!! pic.twitter.com/nOKLkts1iU

— Don Billiato (@casspernyovest) October 24, 2021
People advised Costa to avoid inheriting beef because they knew that he was close with Casspers' beef partner, AKA. After Nyovest pardoned Titch, the beef was ultimately resolved quickly.
The two musicians put an end to the conversation and turned to work on their own individual professions.
The death of Costa Titch brought up the feud, but Cassper Nyovest responded the same way he did following the passing of AKA by expressing sympathy and empathy.