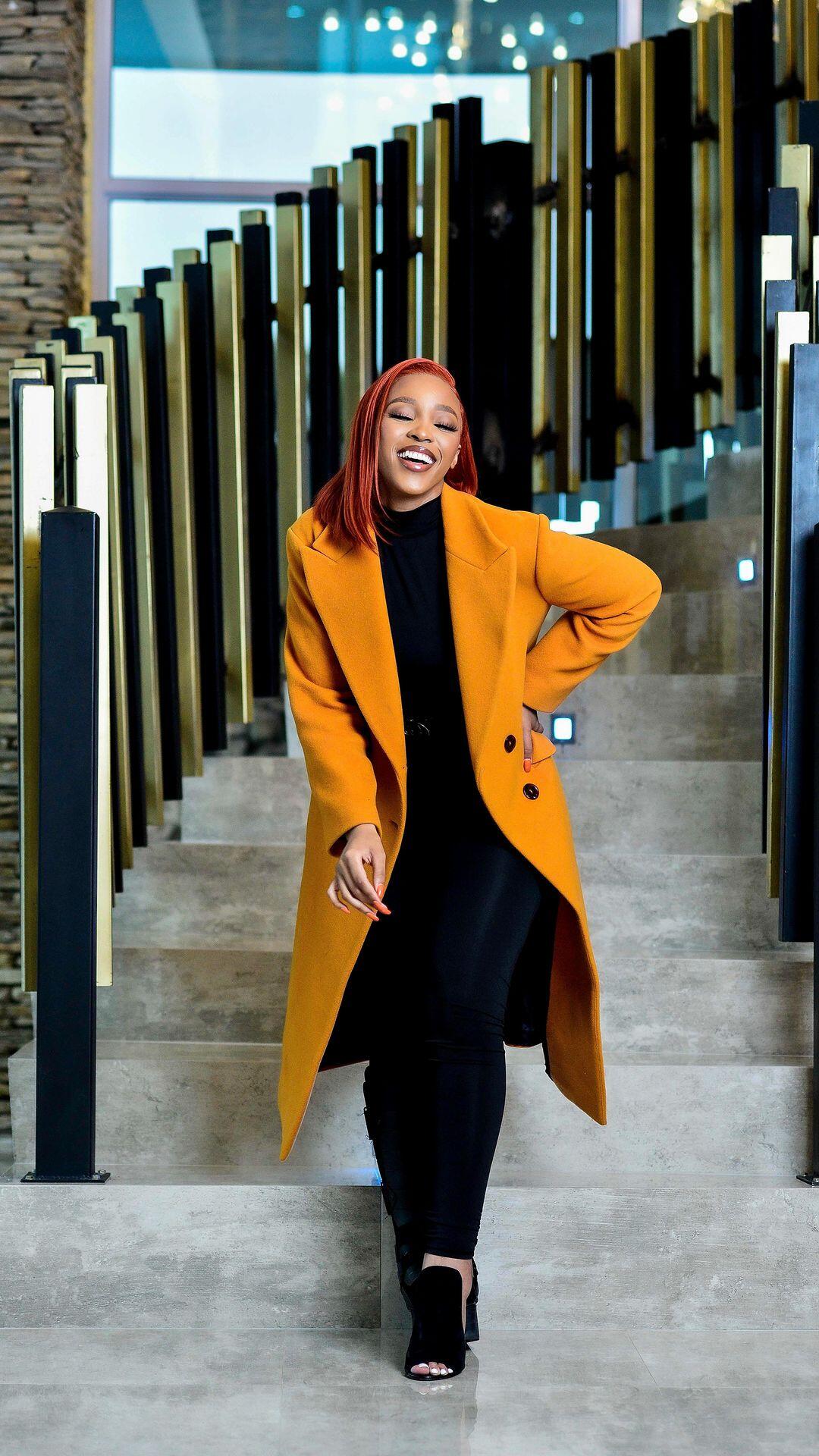 Sbahle Mpisane, a fitness model and reality TV star, has revealed that she had nose surgery.
Sbahle is working hard to get back in shape after a near-fatal accident that nearly killed her in 2018. She showed off her thin-looking English nose after the surgery in an Instagram photo.
She admitted to having a 3D Rhinoplasty, or nose job. "3D Rhinoplasty is the latest non-surgical alternative to surgical rhinoplasty, also known as a nose job," she wrote in the caption.
Snahle had a beautiful nose structure before her car accident, but it was damaged, and she promised herself in 2019 that she would have it repaired.
"Before my car accident 2018, I had one of the most beautiful nose structures which was badly damaged & I made an oath to myself in 2019 that I will fix it… I did this cosmetic surgery last week Thursday with @drlestonn to finally improve the current appearance of my nose #AnsweredPrayers 🥹 the procedure will be completed next week & I will post a full video of the procedure on my YouTube "Sbahle's Visual Book" account.
The filler is done via injectables, procedure is an hour long, it's not painful, young swelling fully recoveries in 24hrs and the filler last for 12 months before visiting @skinrenewalsa again," she concluded.
In an honest interview with YouTuber Owamie Hlongwane, Snahle said she knows who was responsible for her accident. She said that her old friend was to blame.
"The car accident wasn't because Sbahle was drinking and driving, no. There happened to be a situation, unfortunately the cameras were not working and either way, it was something which was seen and I approached the situation face to face and something happened. Someone was the cause of my car accident but number one there were no cameras and I am alive. I happened to know the person. The person was my friend, but it's nothing to talk about because I don't want to mention their name and I am alive.
Furthermore, she said that she forgive the person because the accident wasn't caused intentionally. "The perfect part is that person did come forth to say and agreed to what happened because I thought I was extra," she said.
In addition, Owamie asked her about the foil that was found on the accident scene. According to Sbahle, there were rumors that someone might have died.
"It was weird till today that why they wanted to get me arrested, there was a whole case of what happened. Number 1 there was no camera and it was my car and the robot and the tree. My state was bad so they had to cover me. It was not a passenger but me for the longest time people kept saying it was a passenger. The same as how people always say I have a snake I wish I had a snake to give me all guap, people like to speak for no reason," she said.