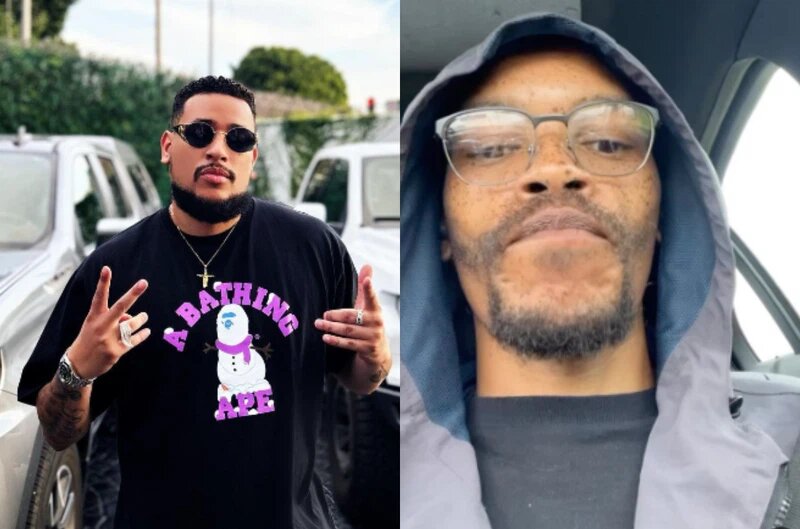 Nota Baloyi, a local music executive, has been outspoken about the murder of rapper Kiernan "AKA" Forbes. Supamega, as he was known to his millions of fans, was gunned down last week outside Wish on Florida Road in Durban. Nota has been sharing his suspicions about the murder on social media since the news broke, promising to find the killer.
And now, one particularly curious social media user has discovered a video of AKA discussing how he was betrayed by Nota, who is now one of his most ardent supporters.
It's been a busy week for Nota Baloyi who has been very vocal about AKA's murder. In fact, on Wednesday this week, Nota was forced to apologise to AmaZulu FC's chairman Sandile Zungu after saying that he should be investigated for the murder.
Despite having issued the apology, Nota continues to discuss the murder and press on for the people behind it to be brought to justice.
Surprised by Nota's sudden interest in the case, one Twitter user dug up a 2021 clip of AKA on Sobering Podcast discussing how he was once betrayed by the music exec.
According to AKA in the clip, Nota used personal information to try and "destroy him".
"I haven't bumped into Nota. There's some real personal sh*t that he did the day after Anele passed. He flew to Cape Town and was there with me and my family, spent time with the family, with my mom in the kitchen and me crying my eyes out on the coach and all that stuff … then he came back and he used all of that information that he gained as a friend to try to destroy me," he said.
The Day after Anele passed NOTA flew to Capetown pretending comfort AKA as a friend spent time with him gathering information and content to go use against him on Podcasts…y'all trust this mad man? pic.twitter.com/MgvdvpuZmt

— The Instigator (@Am_Blujay) February 14, 2023